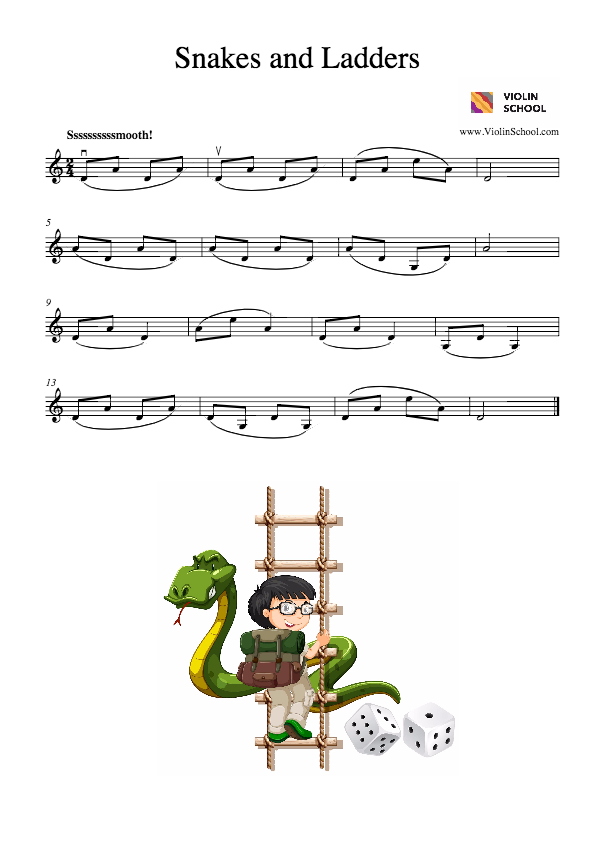 Title: Snakes and Ladders
Description: Practisssssse your ssslurs and sssssssssmooth ssssstring crossssssings!! Keep the right arm fluid and relaxed; try to avoid any sudden jerking movements!
Level: 
Topics: Open Strings. Slurs and multiple string crossings.
Join ViolinSchool today for instant access!
This download is for ViolinSchool members only! Click here to become a Member of ViolinSchool and get instant access to all library downloads!

---