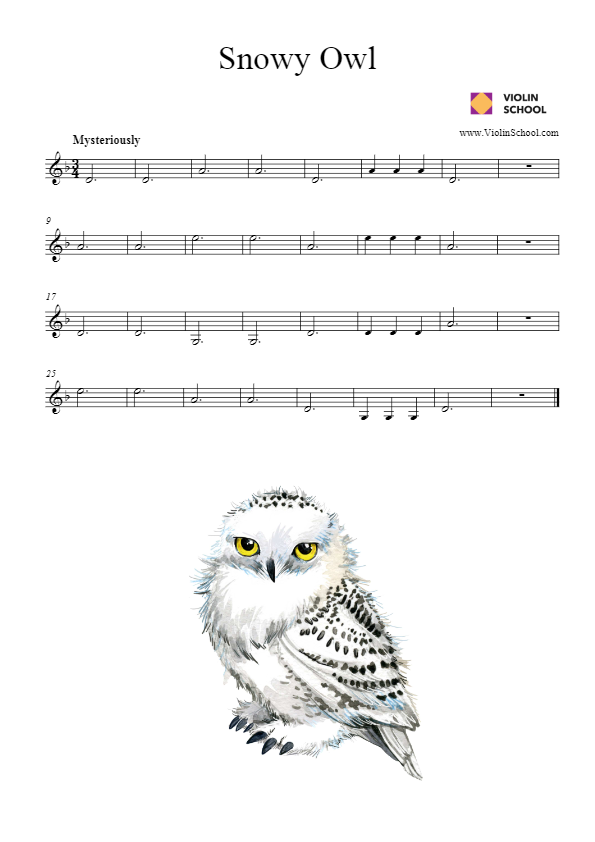 Title: Snowy Owl
Description: Keep a steady pulse of three in a bar and create a sound as majestic and mysterious as the snowy owl! Not too loud or you'll scare away the lemmings!
Level: 
Topics: 
Join ViolinSchool today for instant access!
This download is for ViolinSchool members only! Click here to become a Member of ViolinSchool and get instant access to all library downloads!

---