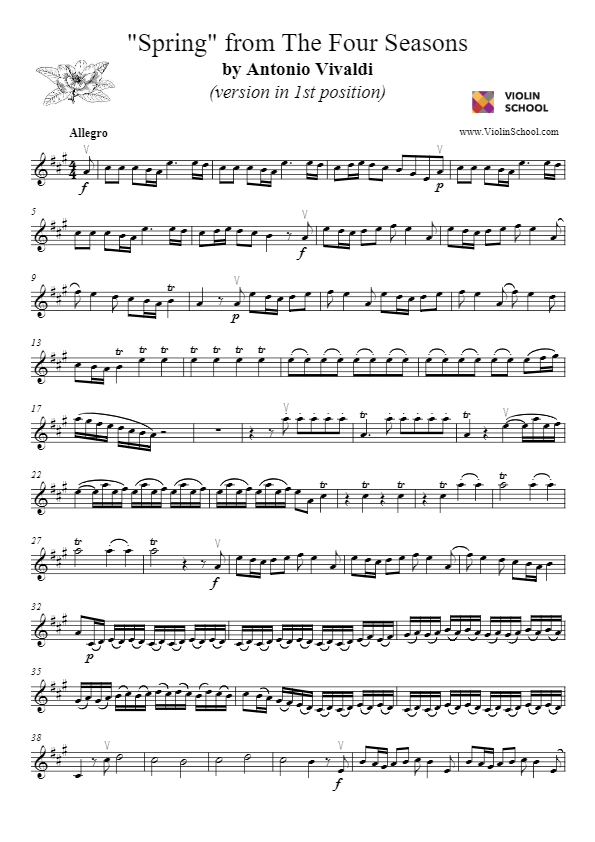 Title: Spring from the Four Seasons - Vivaldi - 1st Position Version
Description: Presenting ViolinSchool's version of Spring from Vivaldi's Four Seasons. It's pretty close to the original, except our version can be played entirely in 1st position!
Level: 
Topics: Virtuoso, Tremolo, Triplet passagework, Trills
Join ViolinSchool today for instant access!
This download is for ViolinSchool members only! Click here to become a Member of ViolinSchool and get instant access to all library downloads!

---