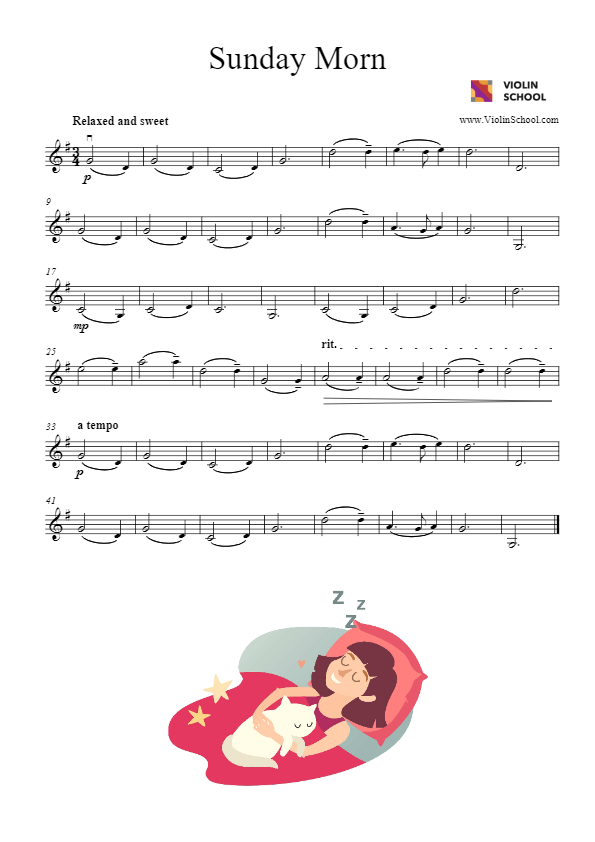 Title: Sunday Morn
Description: Ah … bliss! Have a nice relaxing Sunday morning with this sweet, serene melody. For third finger alone, each time it should land a perfect 4th above the open string.
Level: 
Topics: 3rd Finger Only
Join ViolinSchool today for instant access!
This download is for ViolinSchool members only! Click here to become a Member of ViolinSchool and get instant access to all library downloads!

---