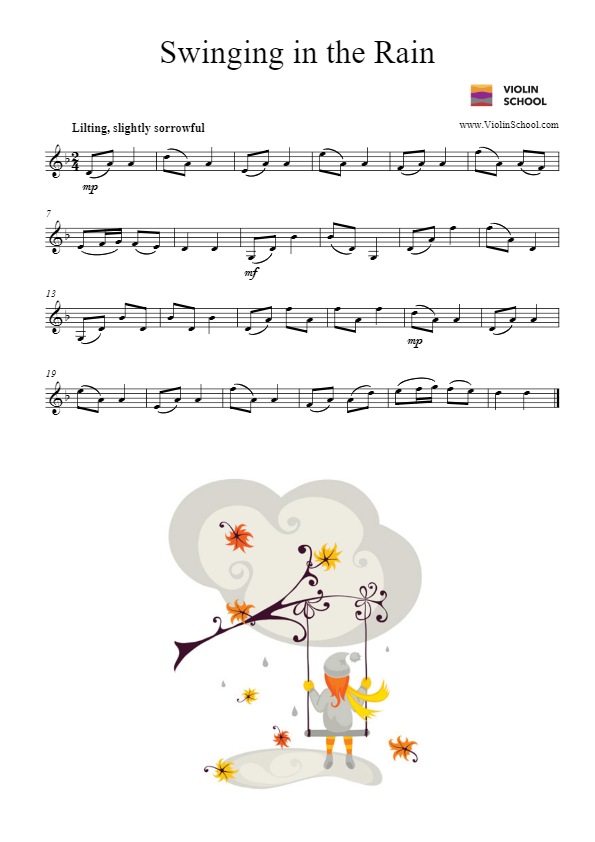 Title: Swinging in the Rain
Description: Swing from string to string (smoothly and calmly as opposed to jerkily and wildly!) in this lilting, slightly sorrowful piece in D minor … pathetic, as in 'pathos'!
Level: 
Topics: 1st to 4th Fingers - slightly harder, D Minor
Join ViolinSchool today for instant access!
This download is for ViolinSchool members only! Click here to become a Member of ViolinSchool and get instant access to all library downloads!

---