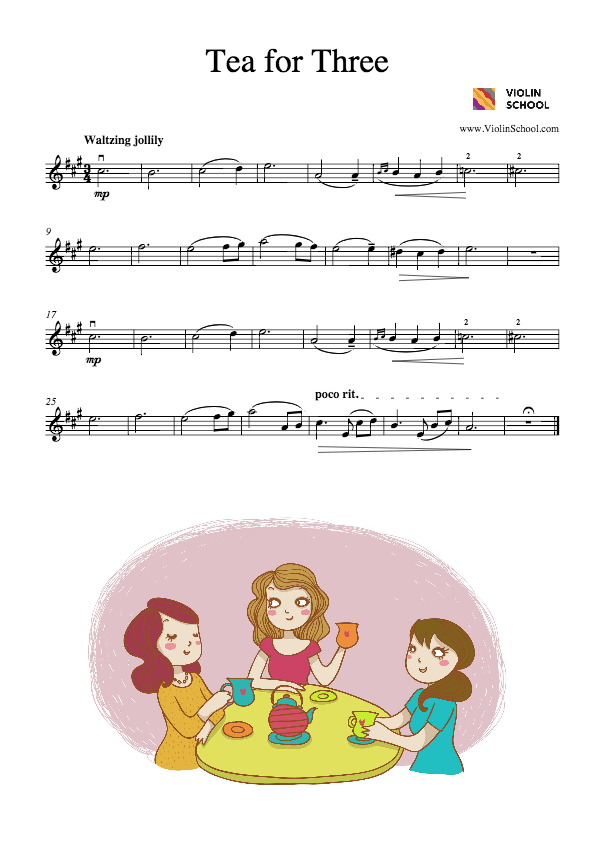 Title: Tea for Three
Description: Tea for Three, and Three for Tea! A lovely waltzing melody in A major, with some rather delicious 'C naturals' thrown in. Also goes well with lots of biscuits!
Level: 
Topics: 2nd Finger Chromatic Movement
Join ViolinSchool today for instant access!
This download is for ViolinSchool members only! Click here to become a Member of ViolinSchool and get instant access to all library downloads!

---