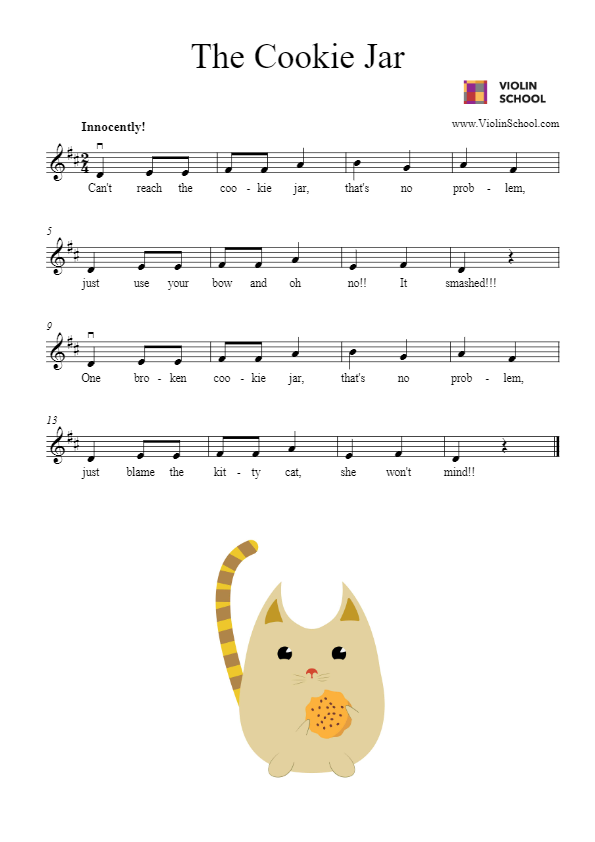 Title: The Cookie Jar
Description: Can't reach the cookie jar? That's no problem … a violin bow has many uses! Enjoy this catchy little tune in D major and save us a cookie!
Level: 
Topics: 
Join ViolinSchool today for instant access!
This download is for ViolinSchool members only! Click here to become a Member of ViolinSchool and get instant access to all library downloads!

---