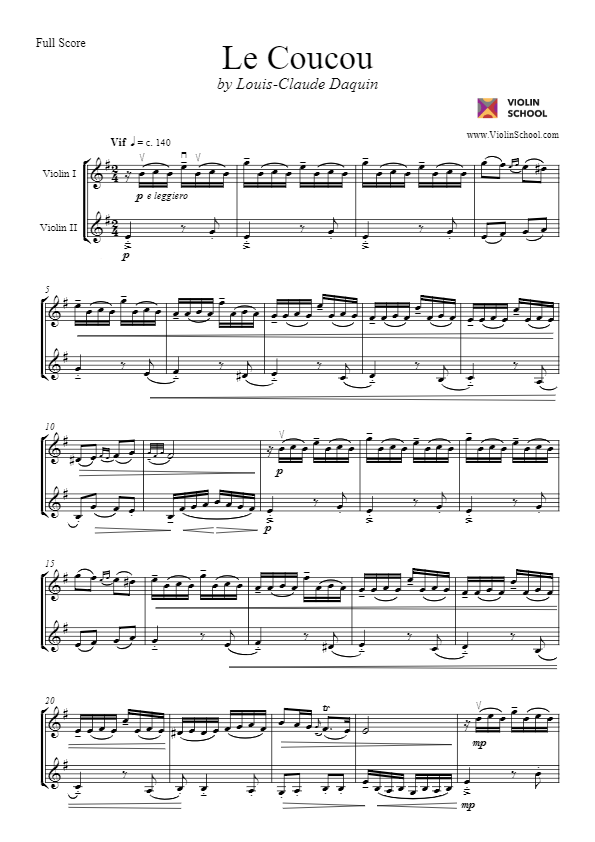 Title: The Cuckoo (Le Coucou)
Description: Cuckoo! An exclusive arrangement for two violins, by David Worswick, of the fabulously filigree piano piece, ͚Le Coucou͛, by French composer, Louis-Claude Daquin.
Level: 
Topics: 
Join ViolinSchool today for instant access!
This download is for ViolinSchool members only! Click here to become a Member of ViolinSchool and get instant access to all library downloads!

---