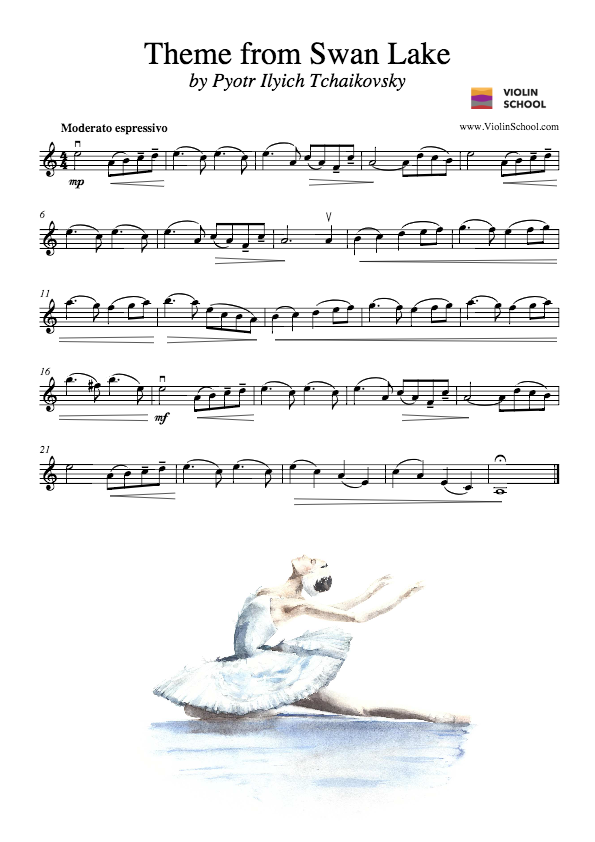 Title: Theme from Swan Lake
Description: The sublime, sweeping main theme from Tchaikovsky's much loved ballet, telling the story of Odette, a princess turned into a swan by an evil sorcerer's curse!
Level: 
Topics: Tenuto, A Minor
Join ViolinSchool today for instant access!
This download is for ViolinSchool members only! Click here to become a Member of ViolinSchool and get instant access to all library downloads!

---