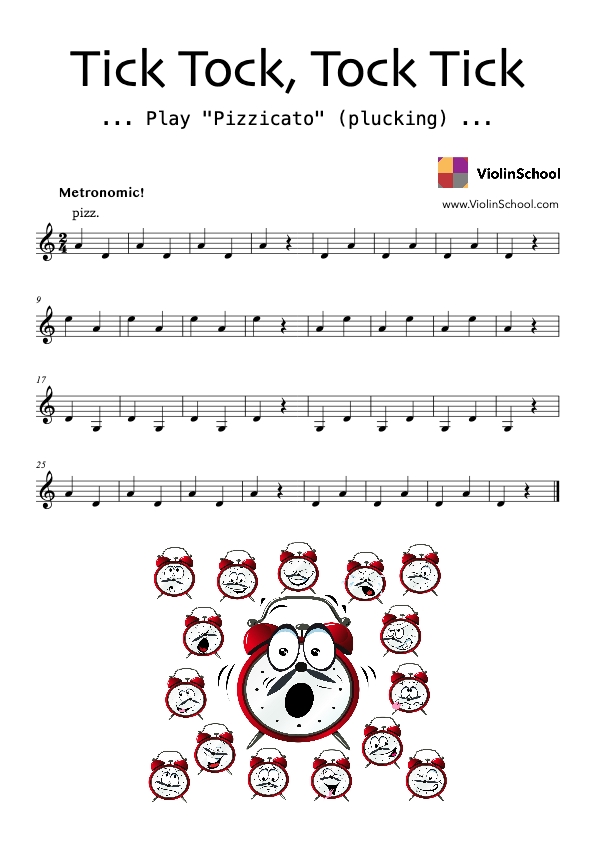 Title: Tick-Tock, Tock-Tick
Description: Time is of the essence! Keep a steady pulse as you practise your pizzicato (plucking). Try it first with a real metronome, then use your 'inner metronome' to stay in time!
Level: 
Topics: Pizz, Crotchets
Join ViolinSchool today for instant access!
This download is for ViolinSchool members only! Click here to become a Member of ViolinSchool and get instant access to all library downloads!

---