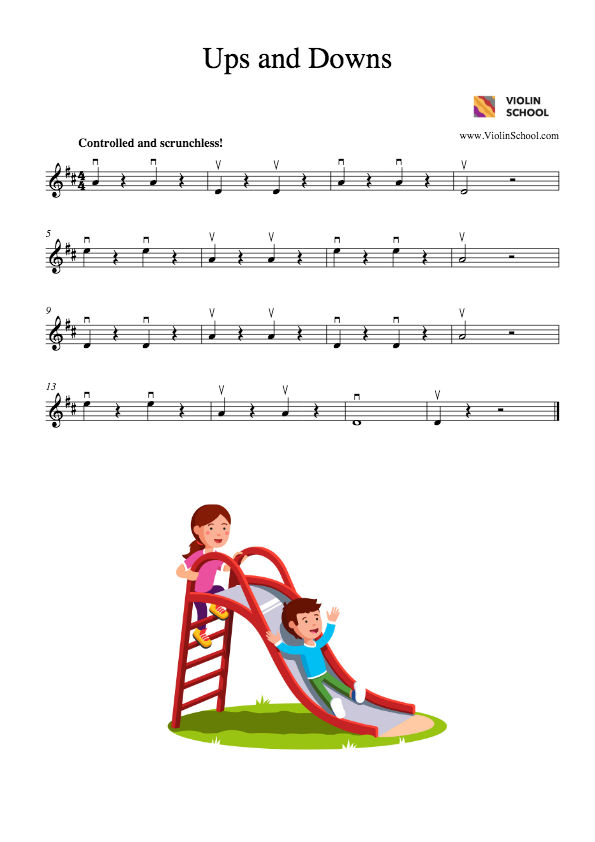 Title: Ups and Downs
Description: What goes up must come down! Aim for fluid, graceful arm motions and land the bow smoothly onto the string. Make nice big circles with your arm during the rests!
Level: 
Topics: Up, Down
Join ViolinSchool today for instant access!
This download is for ViolinSchool members only! Click here to become a Member of ViolinSchool and get instant access to all library downloads!

---