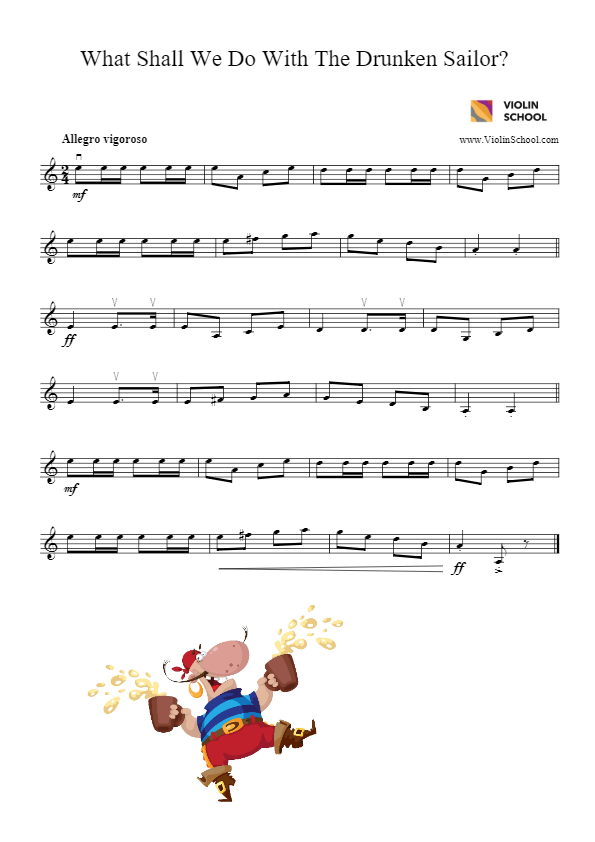 Title: What Shall We Do With The Drunken Sailor
Description: Ahoy there! This sea shanty was sung by sailors as they went about their work. It then became popular with landlubbers, and enjoys a second life as a popular song!
Level: 
Topics: 
Join ViolinSchool today for instant access!
This download is for ViolinSchool members only! Click here to become a Member of ViolinSchool and get instant access to all library downloads!

---