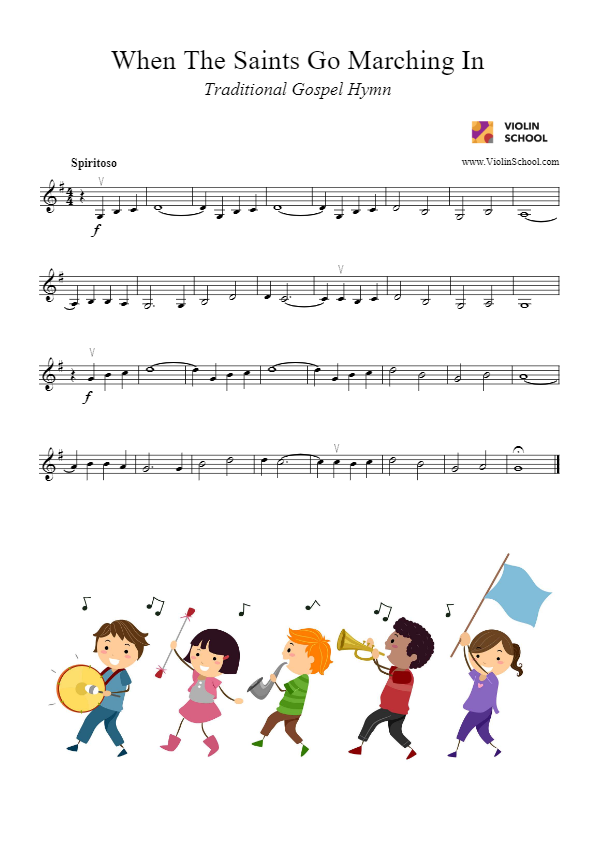 Title: When The Saints Go Marching In
Description: When the Saints Go Marching In is a well-known piece of music that began life in the early 1900s as an American Gospel hymn.
Level: 
Topics: 
Join ViolinSchool today for instant access!
This download is for ViolinSchool members only! Click here to become a Member of ViolinSchool and get instant access to all library downloads!

---