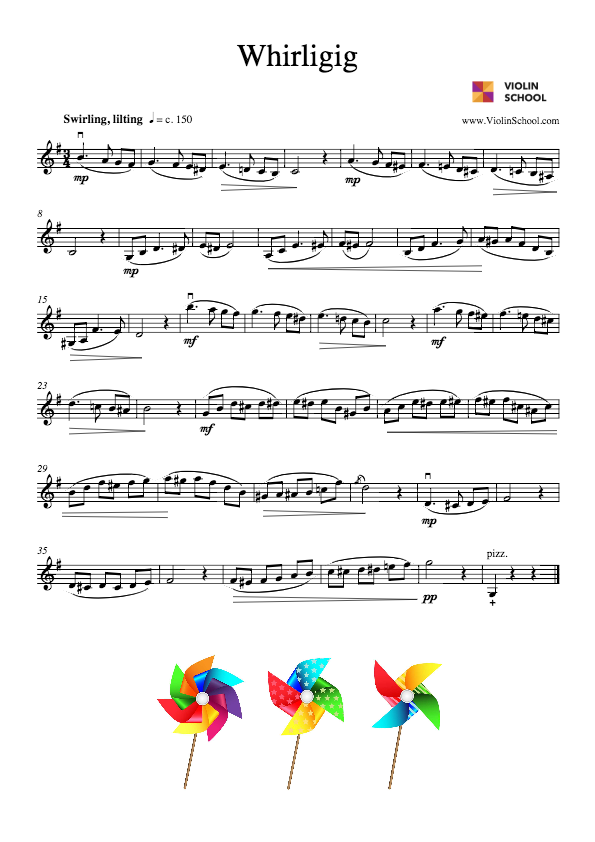 Title: Whirligig
Description: Whirligig ... full of swirling scales and spinning chromaticism, it's a whirly whirly fun piece!! It's also pretty tricky for the left hand, but try to make it sing, dance and lilt!
Level: 
Topics: Chromatics - harder chromatic stuff
Join ViolinSchool today for instant access!
This download is for ViolinSchool members only! Click here to become a Member of ViolinSchool and get instant access to all library downloads!

---