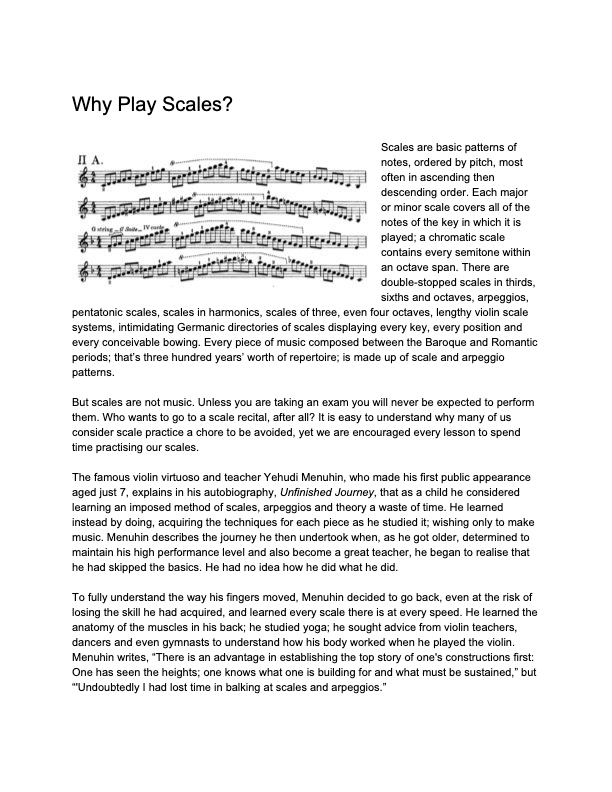 Title: Why Play Scales?
Description: We talk about playing scales all the time, but we rarely hear the reason why. Visit here to find out why we should play scales & why they are so important.
Level: 
Topics: 
Join ViolinSchool today for instant access!
This download is for ViolinSchool members only! Click here to become a Member of ViolinSchool and get instant access to all library downloads!

---