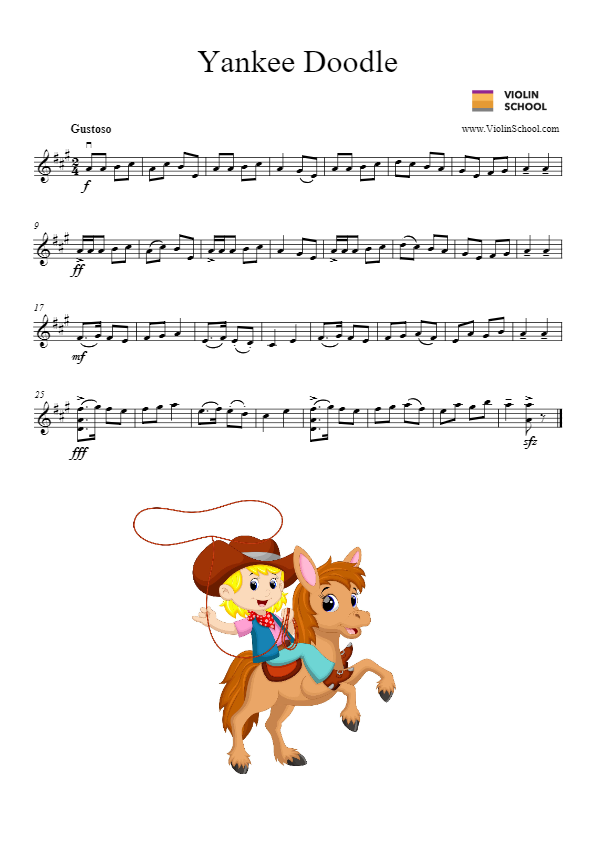 Title: Yankee Doodle
Description: Yankee Doodle went to town, A-riding on a pony. Stuck a feather in his cap, And called it macaroni! A riotously catchy British-American song ... beware the triple stops!
Level: 
Topics: 
Join ViolinSchool today for instant access!
This download is for ViolinSchool members only! Click here to become a Member of ViolinSchool and get instant access to all library downloads!

---