The German pianist and composer, Carl Bohm, really knew how to write a good tune! This is a fine example of a Sarabande — a slow, stately dance with 3 beats in a bar.
Take a listen here: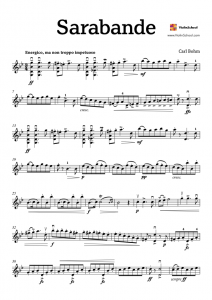 This is the second of two pieces that will feature in Week 1 of this term's Ensembles sessions. The Ensembles take place as part of our 'ViolinHub', every Saturday during the 2021 Autumn (Fall) Term.
Build up your repertoire and your performance experience whilst having fun playing music with other violinists!
Join David Worswick and Simon Hewitt Jones of ViolinSchool for this term's program of wonderful new repertoire for intermediate and advanced players, every Saturday.
Find out more about ViolinHub here:
ViolinHub (live Zoom sessions)