This gorgeous Scottish folk song is several hundred years old, and it's been passed down the generations with good reason... it's a gorgeous piece of music!
Today it's well known around the world, from recordings that have been made by artists in many different styles.
We've added a new MIDI playback, so you can practise playing the piece whilst listening to the music.
Play and Download it from the ViolinSchool Library: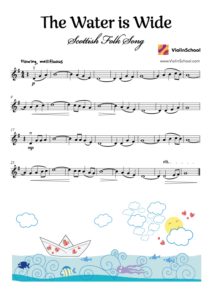 Click here to Download It!
(membership required)