Online violin classes have become increasingly popular in recent years, offering a convenient and flexible way for students to learn the instrument. These classes can be taken from anywhere with an internet connection and are often more affordable than in-person lessons.
One of the main benefits of online violin classes is the convenience they offer. Students can take lessons from the comfort of their own home, eliminating the need for transportation and allowing them to fit lessons into their busy schedules.
Online classes also allow students to learn at their own pace and on their own schedule, which can be especially helpful for those who have other commitments such as work or school.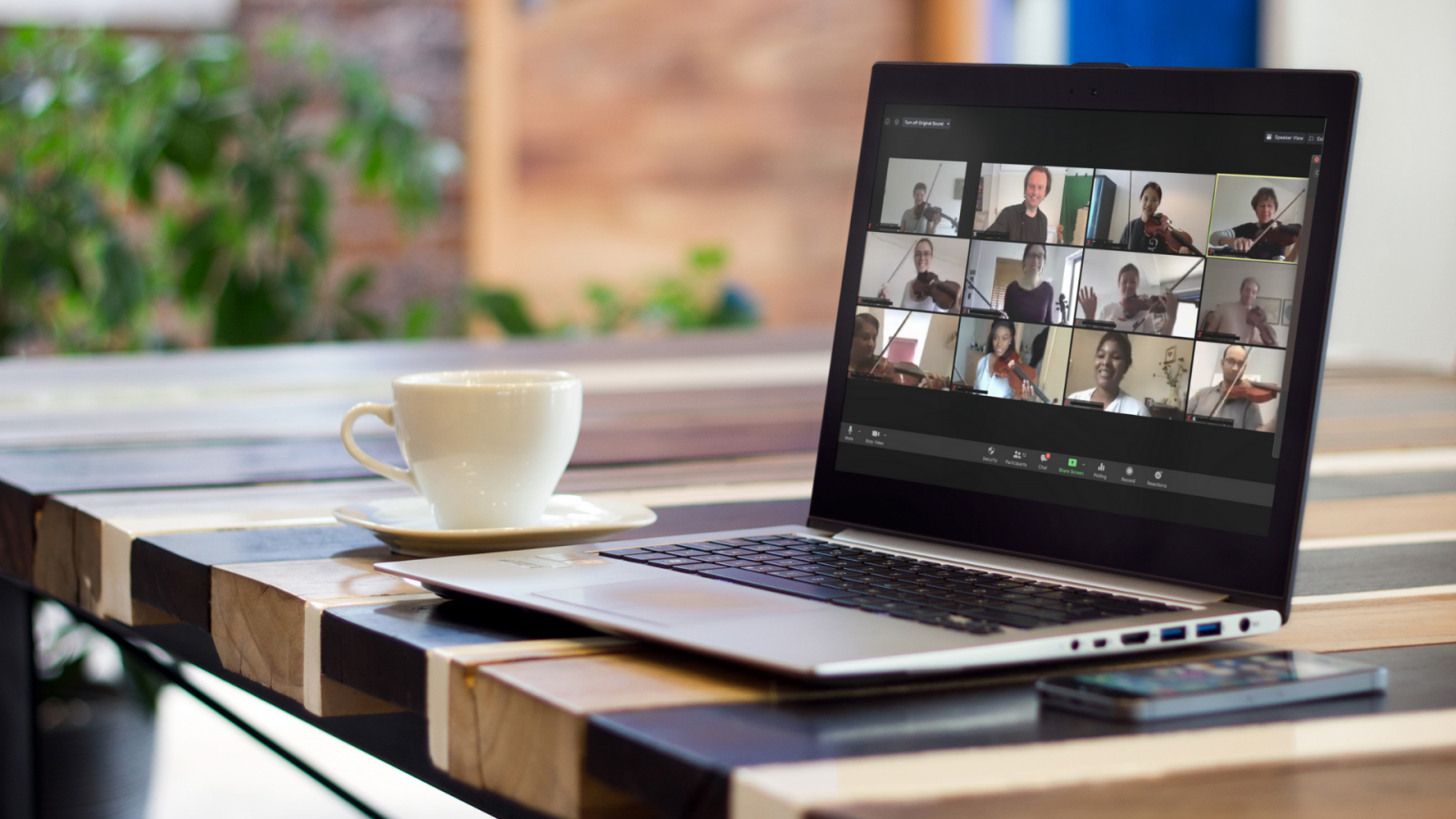 People are often confused about the difference between online lessons and online classes. A lesson is generally where a violin learner will work one-to-one with a violin teacher in a highly personalised way.
A class is a more social group setting, where a group of learners will come together through a platform such as Zoom to practise technical activities and repertoire with a teacher, alongside other learners.
ViolinSchool specialises in live group classes where you can log on and join in with other learners at the level that's right for you.
Depending on whether you're at Starter, Beginner, Intermedate or Advanced level, you can connect with other violinists via Zoom to join in and play a wide selection of repertoire and practice activities.
Take a look at our upcoming program to see the music we'll be playing next!
Another advantage of online violin classes is the variety of options available. Rather than relying only on the choices available in your local area, you can benefit from expertise from violin teachers all over the world.
This allows you to find a teacher and style of instruction that is the best fit for your learning needs.
Online violin classes also offer a cost-effective alternative to in-person lessons. Online classes are often available at a lower cost than a one-to-one lesson, which makes it easier for students of all financial backgrounds to access high-quality violin instruction.
Despite the many benefits of online violin classes, some people believe that there are drawbacks such as:
a lack of in-person interaction and feedback
difficulty for students to receive constructive criticism and to develop a close relationship with their teacher
less interactivity than in-person classes, making it harder for students to stay engaged and motivated.
... but at ViolinSchool, we don't think that's true! If that's the experience you are getting from online violin classes, then you're at the wrong class 🙂
We go to great lengths to make sure that online tuition - at ViolinSchool at least! - is never 'second best' to offline tuition. It's just a different format!
Our live classes include plenty of interaction, and our teachers will often invite learners to play or lead the group through activities, often by offering opportunities to more experienced players which gives less experienced players more confidence.
The pace of our classes is carefully planned, and a lot of effort is put in in advance of each session, to be sure that the balance of class content gives a great mix of interactivity and engagement.
As a result, our teachers have a clear understanding of each learner's progress and needs - and anything that can't be answered in class can be followed up by individual, personalised support in a one-to-one lesson setting ... online, or offline!
In our experience, online violin classes offer a convenient, flexible and cost-effective way for students to learn the instrument, and are an increasingly important part of the 'blend' of learning that learners can benefit from in today's technologically empowered world!