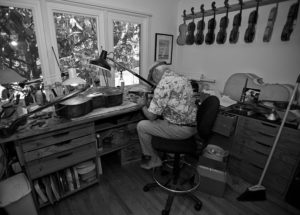 If you're a practically minded violinist, the idea of learning to maintain and repair your own instrument can be an interesting diversion. Those interested in cars who buy a vintage classic model would naturally learn how to improve the engine and fix things up when repairs are needed.
Surely, just like the keen motor mechanic, in order to feel properly invested in your violin playing, you must own a full set of violin repair tools and be able to carry out your own repairs?
No.
Violin repair tools are available quite cheaply online. The violin is made of wood. Perhaps buying wood glue and a set of clamps would be sensible?
No.
The violin is an extremely delicate instrument, both physically and scientifically. The way it is put together in order to work is extremely sp
ecific. String teachers speak with horror and humour combined of students arriving to their lesson with the bridge glued on the instrument because a helpful parent with some DIY skills had noticed it had a tendency to fall off. Any violinist knows that the bridge is fixed to the body of the instrument by the tension of the strings, but to a lay-person this must seem like madness.
Violin maintenance at home involves some very simple violin repair tools. You will already have some of the items that will help keep your instrument playing well. Some are regular household items. You may also have some DIY-type tools that it is tempting to use, but which should never go anywhere near your violin.
Leave them in the garage.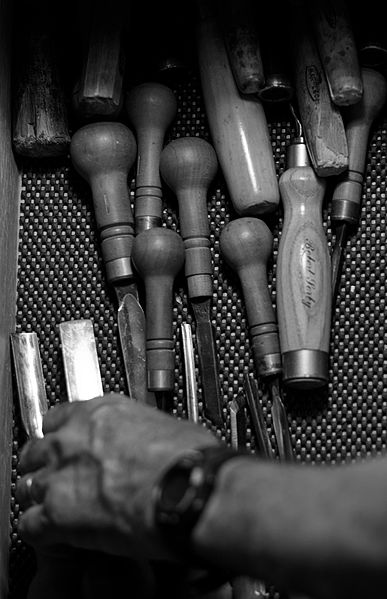 Simple Violin Repair Tools
A small screwdriver or chinrest pin
Replacing or tightening a loose chinrest is a simple repair. It is possible to fix the chinrest onto the violin using a mini-screwdriver. Ask in your violin shop before you attempt this for the first time. Be careful that the screwdriver does not poke through the adjustment holes in the chin-rest legs or you will scratch the varnish or even gouge the wood of your violin. Once you have been shown how to replace or tighten a chinrest, this is an easy repair that you can carry out yourself at home. Custom-made chinrest tools are available: If you buy a new chinrest it should come with a pin-type tool, or key tools such as this one are available. http://www.ebay.co.uk/itm/VIOLIN-CHIN-REST-CLAMP-KEY-TOOL-FOR-SAFELY-OPENING-TIGHTENING-CLAMP-UK-SELLER-/221592229815?hash=item3397ed17b7:g:YMQAAOSwrx5UVPCy
A duster
The simple lint-free duster or cloth is a valuable asset in your violin case. Use this to wipe excess rosin and sweat from your instrument after each time you play. Removing rosin dust from the varnish helps to keep it in good condition where a build-up can create a sticky, dirty surface that will deaden on the tone of the instrument.