New - 'Playalong' video for First Things First
We've updated this piece, which you can find in Beginner Course A or in the Library, and added a playalong video!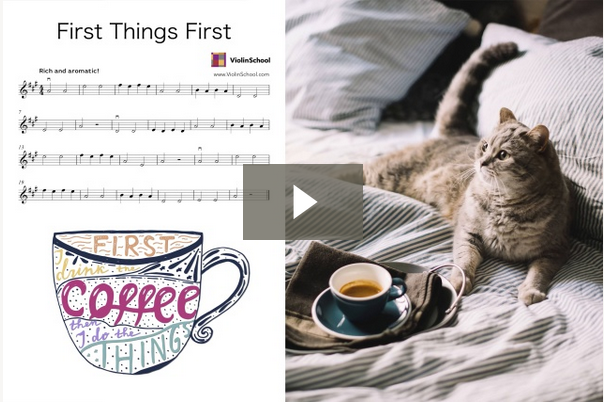 Try playing a long in time with the music and see if you can play everything clearly and in tune.
Make sure your hand is in the right place and then lift and drop the finger, landing a tone above the open string!
---
If you're already a member of ViolinSchool,
log in to your account
to download and view First Things First! If not,
become a member of ViolinSchool today
for instant access to all our lessons and courses, and everything in our
digital library
!