September is always an exciting time here in London (the home of ViolinSchool). Yes, there's a tinge of sadness that Summer is fading away... but as the nights here begin ever earlier, there's a buzz in the air... it's a time for new things, a time for action, and a time to work hard and get things done!
The beginning of an adventure is always a time of immense possibility; a time of anticipation as we imagine the trials, tribulations, and successes that lie ahead. The start of a new year of learning engenders all of those emotions: excitement, inspiration, and perhaps a little trepidation!
But the first step is the most important one: deciding to take the journey! I believe that committing to growth and self-development as a musician is one of the most powerful decisions a human being can take... and I wish every single one of you courage, resolve and strength as you embark upon the next stage of your learning!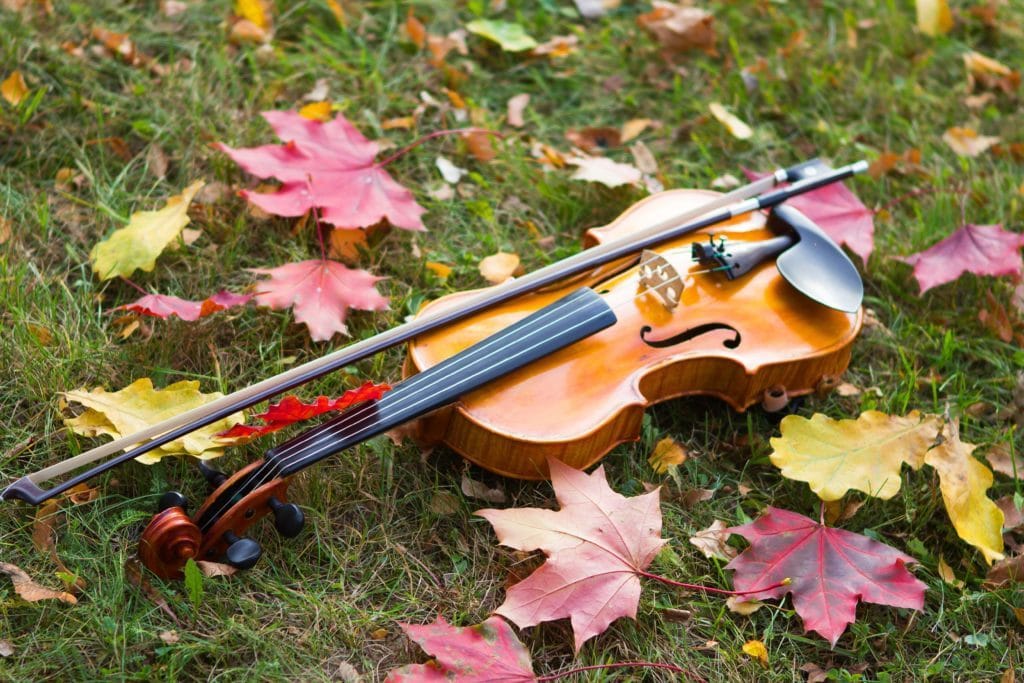 ---
Coming up at the London School
Here at ViolinSchool, we are looking forward immensely to the coming year (tumultuous and chaotic though it may be in the wider world!). Our research has shown that our eLearning will be greatly strengthened by growing our local school here in London. So we've doubled down on our development of the classes and courses at our London school.
This term, our Beginner Violin Course for Adults introduces a new level, Course C. As with the A and B courses, we'll be adding all of the course content to our eLearning, so wherever you are you'll have access to new video tutorials and repertoire at the C level.
I'm also super-excited to welcome my aunt Caroline Lumsden to ViolinSchool London... she'll be introducing our new Children's Violin Course, alongside Setareh Mood who now begins teaching children at our London school. We begin with the 3-9 year old age groups, with courses for older children (and parent-child online learning) coming later.
Caroline is acknowledged as an international expert in children's learning of string instruments, and her work brings together the very best of diverse approaches such as Dalcroze, Kodaly, and Suzuki, with an environment that inspired deep creativity and fun for every child. It's a truly holistic approach that's designed not just for learning violin, but for all-round development of beautiful musicians and human beings!
I'll be entrusting my own children's music education to Caroline and Setareh - and if you're in London, I hope you'll consider doing the same! Take a look at the Children's Violin Course page and get in touch.
Online Learning
Although the reach of our London School is significant (and you're always welcome to come and visit!), the biggest impact of our work comes from helping people all around the world to learn. And to speed the development of our online learning, we'll be putting our blog front and center of our teaching.
Blogs are a superb way of covering in-depth ideas that don't fit into eLearning courses, but they're also a way of developing new concepts and engaging with an audience. We'll be publishing here more regularly, and I'll be excited to introduce to you new guests and ideas that will provide ongoing inspiration as you move steadily through our curriculum.
One of the strongest aspects of ViolinSchool's London school - and indeed one of our core values - is Community. This Autumn, I'm looking at ways we can better bring our amazing community online. Do we finally develop our member Facebook group into a popular, well-used discussion group? Or would you prefer a closed-door online forum for ViolinSchool members to meet and discuss ideas in depth? I'd love to hear what you think.
Wherever you are, and whatever you're working on, we look forward very much to hearing you play soon. Happy practising, and talk to you soon!
- Simon
Director, ViolinSchool