We've been busy over the Christmas holidays! Here's a sneak preview of what's about to launch at ViolinSchool...
New Digital Library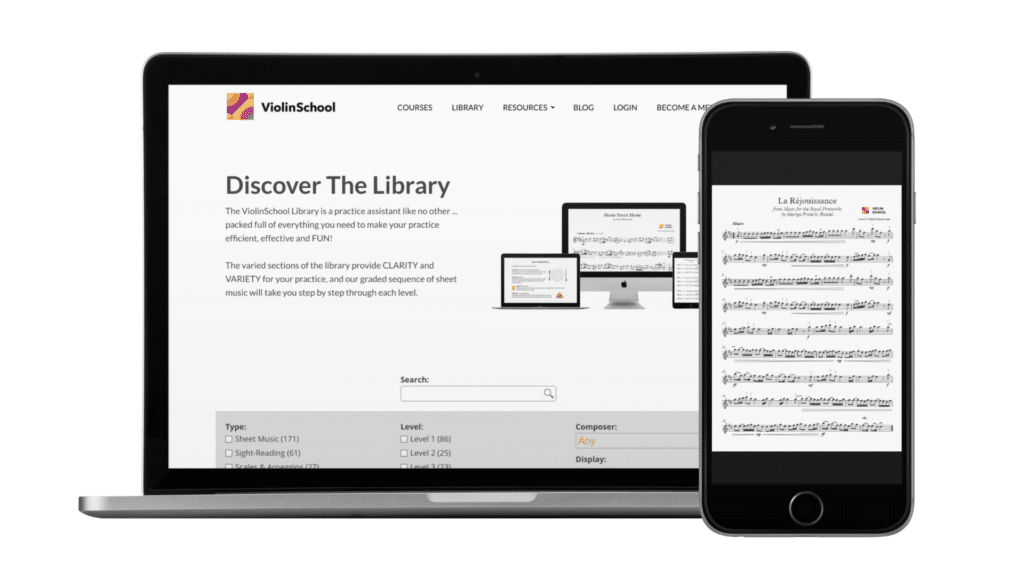 To coincide with the start of New Year Term at our London School, we're opening up our new and improved Digital Library to all existing members.
If you have an active subscription to ViolinSchool.com, you can already log in and download anything and everything (you may need to reset your password).
Each week we'll be adding more learning resources, and of course we always welcome requests for new repertoire, video tutorials and exercises.
Explore the New Digital Library >>
---
New Online Courses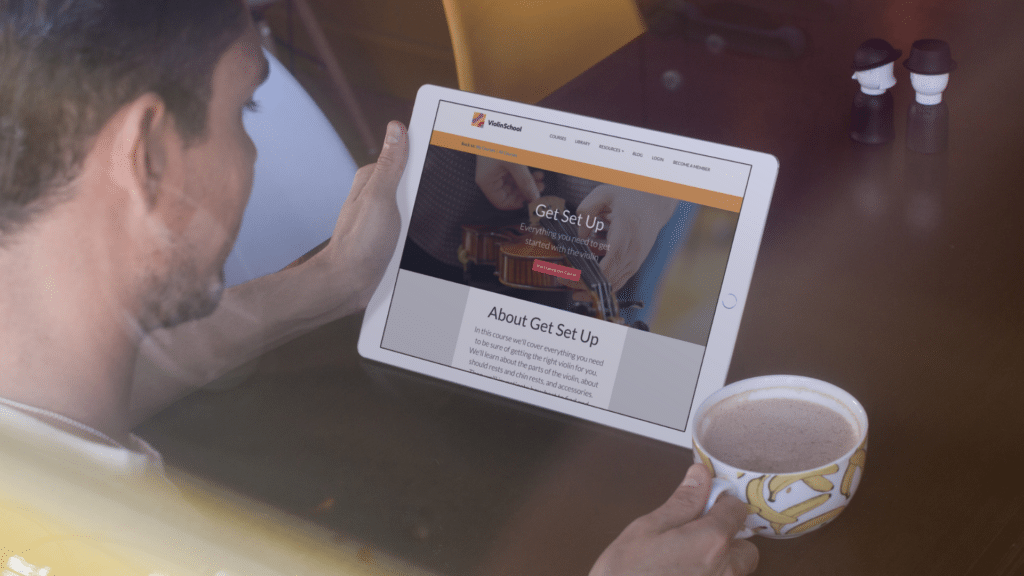 The Online Courses are moving back to the main ViolinSchool.com website, and we've been busy upgrading each course so that it fits the offline courses that we run in London.
Updated versions of the free-to-access Get Set Up and Beginner Quick Start courses will be available later this month, then during February and March we'll be releasing Course A, Course B and Course C.
These comprehensively upgraded courses will include all the exercises and pieces of music from the Beginner Violin Courses that we run in London.
For the first time, we'll also be introducing courses for Parents & Children.
And we're updating the all-important topics of How to Practise, How to Play in a Group, and How to Perform!
Our weekly updates start again later this week - keep an eye on your inbox for all the latest new learning resources from ViolinSchool!
Not on our mailing list yet? Leave your email address here for free learning resources each week!