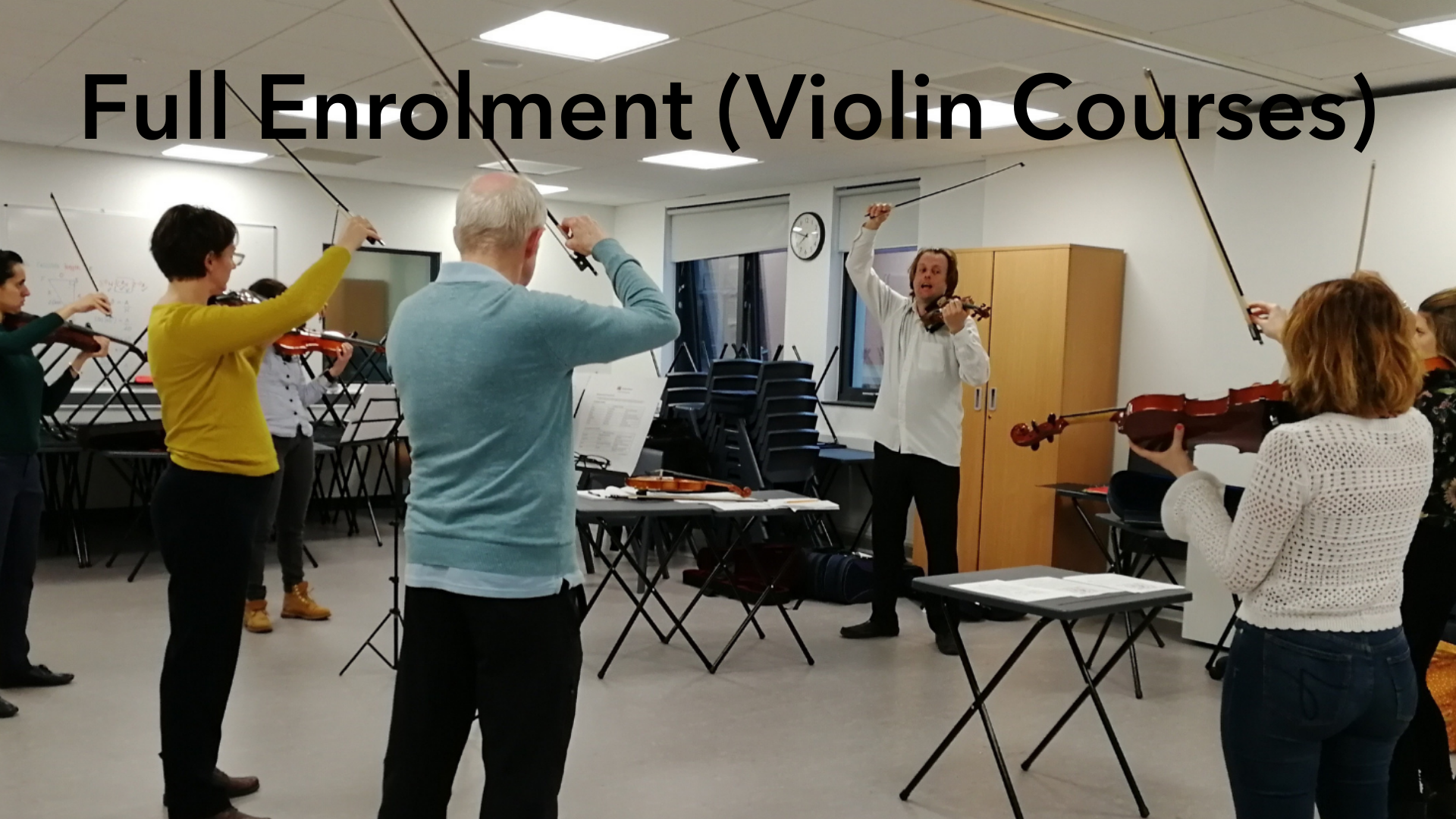 For Beginner and Intermediate levels, Enrolment is probably the best option if you're serious about making progress with your learning. You'll be assigned to a structured course that's appropriate for your current experience level.
(If you've already reached Level / Grade 5 or higher, a Term Pass may be a better choice for you.)
Enrol for a term at ViolinSchool, and you'll benefit from live instructional classes and practice sessions, the support of our friendly community, and accountability from our coaching team, to help you progress and improve both your creative musicianship and your violin playing.
Our range of 10-week Courses is available three times a year:
Autumn (Fall) Term, beginning in September each year
New Year Term, beginning in January each year
Summer Term, beginning in April each year
If you're beginning the violin for the first time, or you just want to try the instrument out to see if it's right for you, then you can get started at ay time by joining our Violin Fundmentals Classes (for Adults or Children).
If you already play the violin then you don't have to wait until the start of term if places are available in the course you want to join!
First, take part in with one of our Violin Fundamentals classes (so that you get used to the way ViolinSchool works and so we can informally assess your level). Then we'll place you straight into the course that's right for you, and you can get started straight away!
Click here to see our weekly schedule of live classes! Or, read more about the Violin Fundamentals sessions here:
Violin Fundamentals (for Adults) (remote learning - in-person learning in London)
---
How to Enrol at ViolinSchool
You can enrol on a course at ViolinSchool here:
Courses for Adults
Direct Registration Link:
https://www.violinschool.com/product/term-enrolment/
Violin Courses (Remote Learning):
https://www.violinschool.com/violincourse/

Violin Courses (in-person in London):
In-person at our London school: https://london.violinschool.com/violincourse/

(If you've already reached Level / Grade 5 or higher, a Term Pass may be a better choice for you.)
Courses for Children
Direct Registration Link:
https://www.violinschool.com/product/term-enrolment-child/

Violin Courses for Children (Remote Learning):
http://www.violinschool.com/childrens-violin-course/
Violin Courses for Children (in-person in London):
https://london.violinschool.com/childrens-violin-course/
**
Re-Enrolment for Existing Learners:
http://www.violinschool.com/childrens-violin-course-re-enrol/