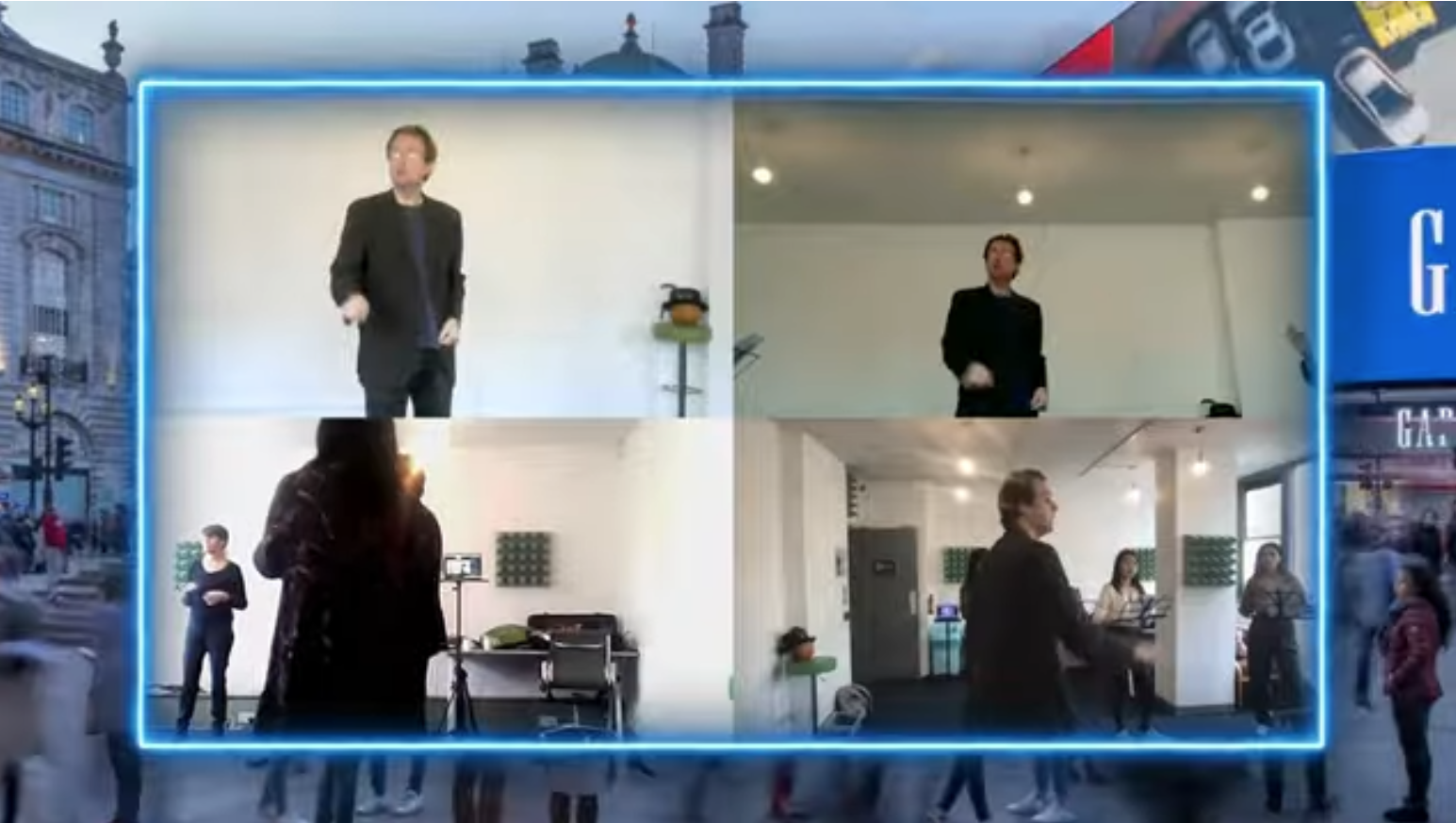 Current Availability [February 2023]:
Starter: Good Availability
Beginner: 3 places available
Intermediate: email [email protected] to join waiting list
Advanced: 2 places available
---
Every second Saturday, our live classes with Simon Hewitt Jones are presented from the studio near Piccadilly Circus / Trafalgar Square. You can come along and take part in person!
The schedule is as follows:
9am Starter / Restarter
10am Beginner
11am Intermediate
12pm Advanced
(Ends 1pm)
If you're a starter or restarter but don't yet have your own violin, then you can use one of the violins that we have in the studio. Between 9am and 10am each week we cover The Fundamentals.
During the Beginner hour (9am to 10am), we cover material from (or equivalent to the level of) Course A and Course B.
The Intermediate hour (11am to 12pm) covers material from Course C and Course D.
And the Advanced hour includes a wide range of advanced repertoire and practice activities - see our program page for a full list of upcoming music and practice materials.
In-person participation is included at no extra cost when you enrol for a ViolinSchool Beginner/Intermediate Course, or for the Advanced Technique & Repertoire sessions.
If you're new to ViolinSchool, you can try out everything to see if it's right for you, with a 1-Month New Learner Pass. This gives you full access to EVERYTHING ViolinSchool offers including all membership and enrolment benefits, in-person participation in London classes and events.
Book a 1-Month New Learner Pass
Or, if you're ready to enrol for a full course, you can do so here!
---
For Advanced players, there is also a Violin Ensemble which takes place in London from 2pm to 4pm at St Martin in the Fields in Trafalgar Square, every Saturday. The London Violin Ensemble is now organised independently of ViolinSchool, but is directed by VS's David Worswick, Simon Hewitt Jones and Neil Georgeson (piano).
Also, David Worswick currently has limited availability for private violin lessons on Sundays at ViolinSchool's studio in Piccadilly. Please enquire here for available times.
If you'd like more information about either of these opportunities, please contact us via [email protected]!
---
Any Questions?
Please contact us at [email protected] or +44 (0) 20 3051 0080 and we'll be very happy to answer any questions you may have!