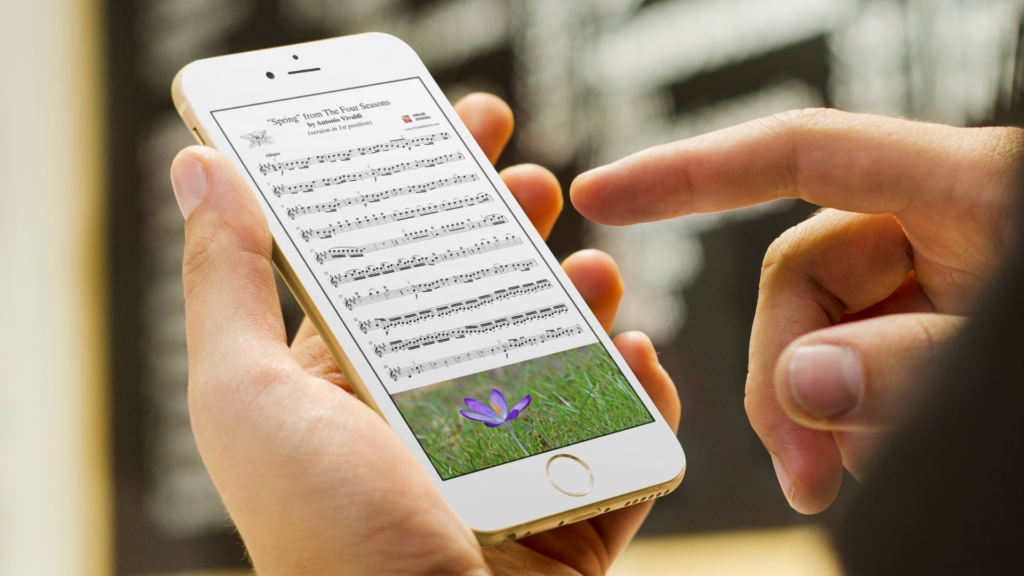 There are two main options for learning with ViolinSchool: Membership and Enrolment.
The lowest cost option for making the most of ViolinSchool is our membership. You can join online from just USD$13 (GBP£10), and cancel at any time.
Click here to join now and get instant access!
ViolinSchool membership gives you full, instant access to everything including our Courses (relaunching February 2023) and our giant library of violin music and resources. You'll get full access as soon as you sign up, giving you:
thousands of beautifully curated pieces of sheet music (searchable by level, and expertly edited)
exclusive violin and string ensemble music including many amazing pieces that cannot be found elsewhere
backing tracks so that you can play along with the music or accompaniment during your practice sessions
digital music player (all-in-one digital accompanist, metronome, backing track, and electronic violin ensemble!)
Membership also includes other great benefits including our music request service, member discounts on events and other services, and more!
You'll receive updates and new course material for as long as your membership remains active.
ViolinSchool membership is USD $13.00 or GBP £10 per month, and you can join online here.
Any Questions?
If you have any questions about ViolinSchool, just ask! You can email us at [email protected], or send us a message using the form below.