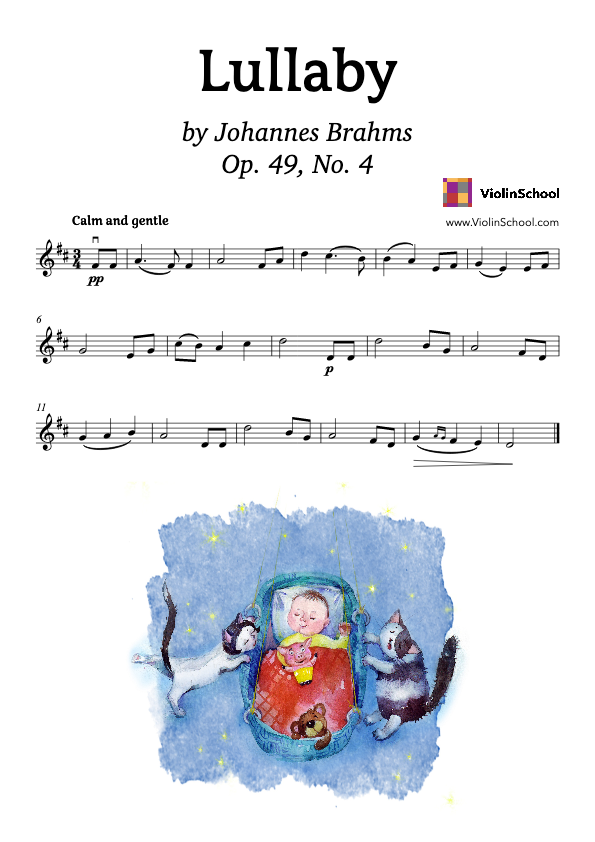 Title: Brahms - Lullaby
Description: 'Wiegenlied: Guten Abend, gute Nacht', Op. 49, is a bit of a mouthful, so let's just call it 'Brahms' Lullaby'! Lull yourself to sleep with this beauty!
Level: Level 2
Topics: Grace Notes
[wcm_restrict]
Click here to download it!
[/wcm_restrict] [wcm_nonmember]
Join ViolinSchool today for instant access!
This download is for ViolinSchool members only! Click here to become a Member of ViolinSchool and get instant access to all library downloads!
[/wcm_nonmember]
---