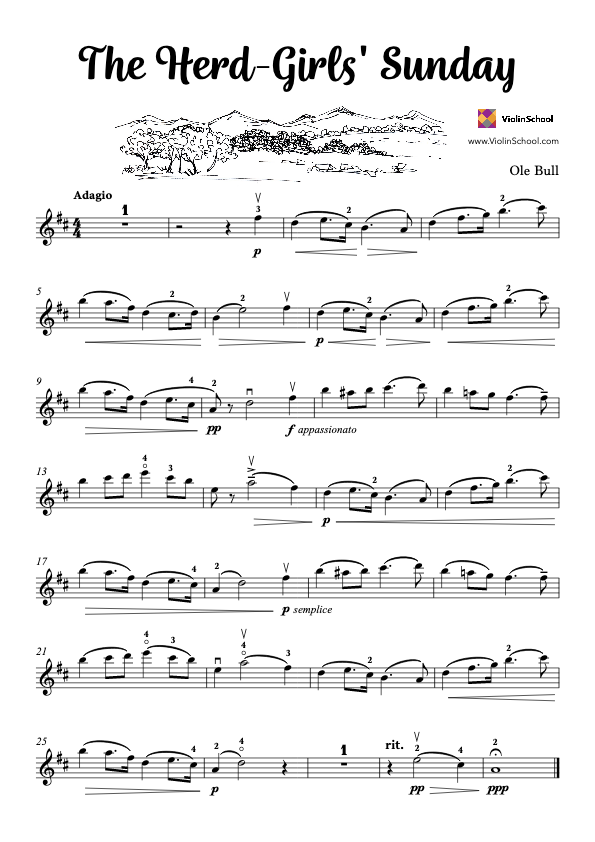 Title: The Herd-Girls' Sunday
Description: This is a gorgeous, idyllic, pastoral song by the excellently named Norwegian violinist and composer, Ole Bull. Those herd-girls must be having a really lovely Sunday!
Level: Level 4, Level 5, level 6
Topics: 3rd Position, Shifting, Harmonics, Dotted Rhythms
[wcm_restrict]
Click here to download it!
zmcMc
[/wcm_restrict] [wcm_nonmember]
Join ViolinSchool today for instant access!
This download is for ViolinSchool members only! Click here to become a Member of ViolinSchool and get instant access to all library downloads!
[/wcm_nonmember]
---