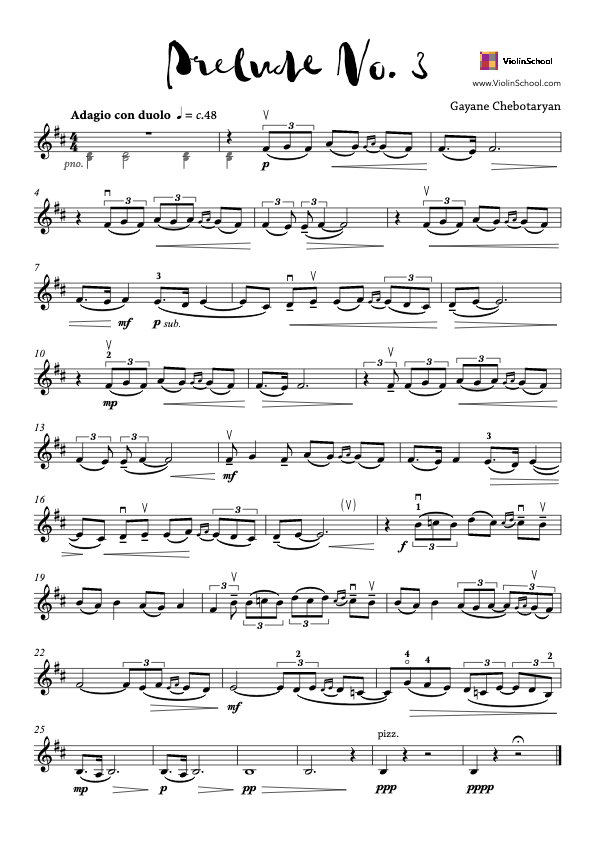 Title: Prelude No. 3 - Chebotaryan
Description: The melody of this sorrowful piano prelude by Armenian composer and musicologist, Gayane Chebotaryan, yearns and wails, ebbs and flows, grows and wilts. Intense stuff!
Level: Level 4, Level 5, level 6
Topics: Triplets, Grace Notes, 3rd Position, Shifting
[wcm_restrict]
Click here to download it!
wQMMc
[/wcm_restrict] [wcm_nonmember]
Join ViolinSchool today for instant access!
This download is for ViolinSchool members only! Click here to become a Member of ViolinSchool and get instant access to all library downloads!
[/wcm_nonmember]
---