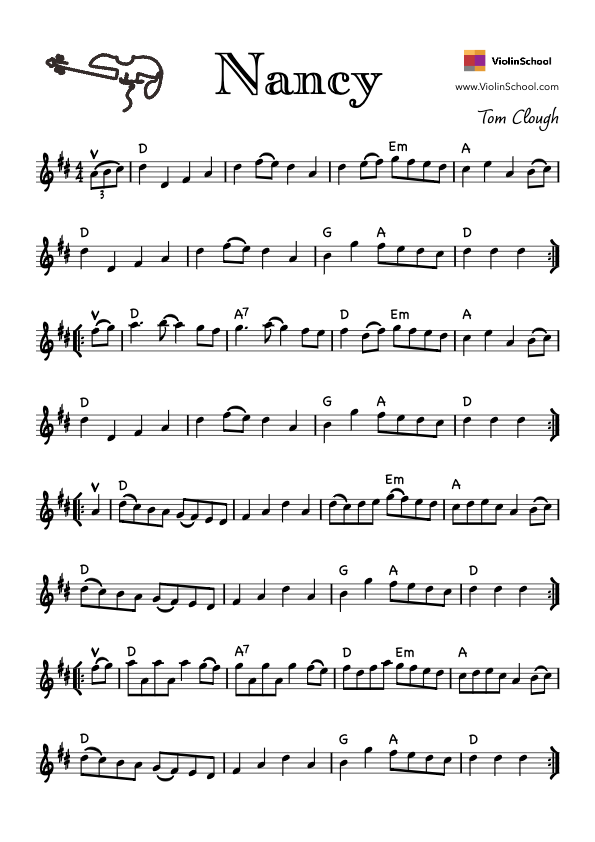 Title: Nancy
Description: Nancy by the Prince of Pipers, Tom Clough, could either depict his first wife tripping up and down the stairs, his squeaky wheelbarrow, or his favourite sheep!!
Level: Level 2, Level 3, Level 4, Level 5, Level 6, Level 7, Level 8
Topics: Scales, Arpeggios, String Crossing
[wcm_restrict]
Click here to download it!
[/wcm_restrict] [wcm_nonmember]
Join ViolinSchool today for instant access!
This download is for ViolinSchool members only! Click here to become a Member of ViolinSchool and get instant access to all library downloads!
[/wcm_nonmember]
---