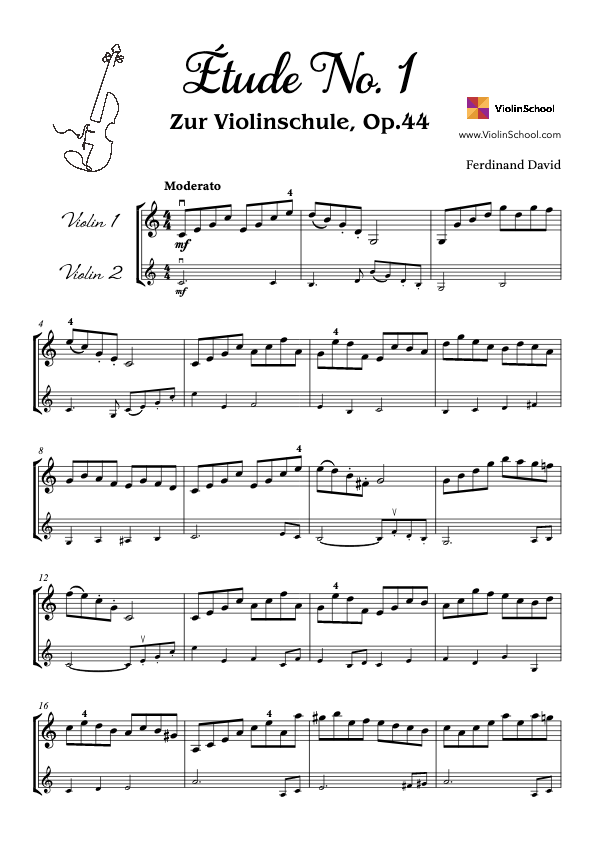 Title: Étude No.1, Op.44
Description: It's study time! This étude by the German virtuoso violinist and composer, Ferdinand David, will really strengthen your separate bowing technique and coordination.
Level: Level 3, Level 4
Topics: Detaché, Separate Bowing, Coordination
[wcm_restrict]
Click here to download it!
M7DDc
[/wcm_restrict] [wcm_nonmember]
Join ViolinSchool today for instant access!
This download is for ViolinSchool members only! Click here to become a Member of ViolinSchool and get instant access to all library downloads!
[/wcm_nonmember]
---