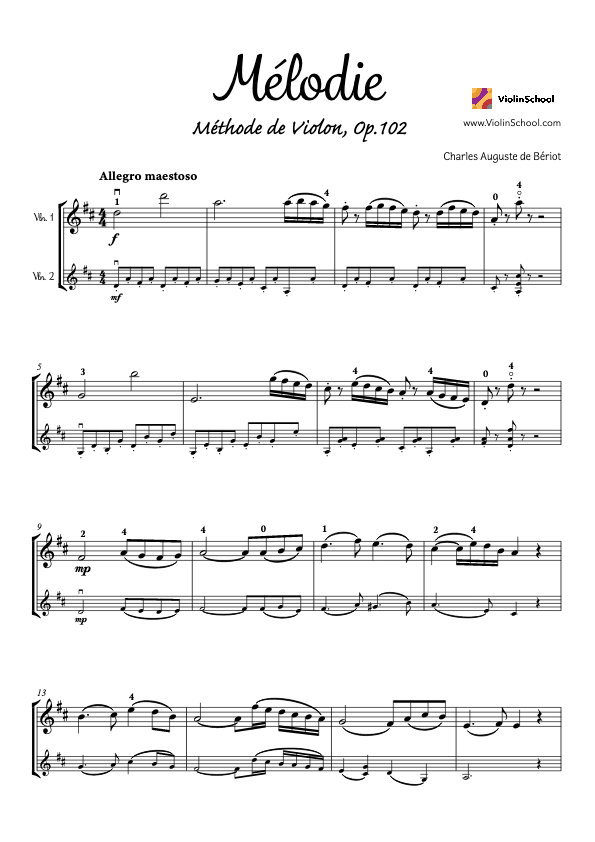 Title: Mélodie for Two Violins
Description: This sunny, chirpy melody by Charles Auguste de Bériot is great for practising 3rd position. That's probably why it's in the 3rd position bit of his Méthode de Violon!
Level: Level 4
Topics: 3rd Position, Shifting
[wcm_restrict]
Click here to download it!
1y-Dc
[/wcm_restrict] [wcm_nonmember]
Join ViolinSchool today for instant access!
This download is for ViolinSchool members only! Click here to become a Member of ViolinSchool and get instant access to all library downloads!
[/wcm_nonmember]
---