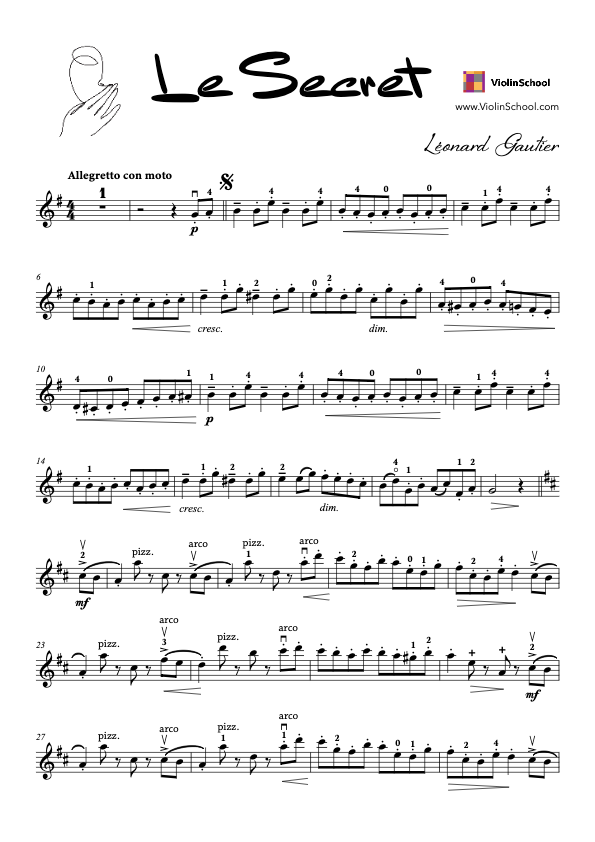 Title: Le Secret - Gautier
Description: Shhhh! It's Le Secret! Don't tell anyone about this delightfully sprightly sweetmeat by Léonard Gautier, also known as Intermezzo Pizzicato No. 276 and written in 1916.
Level: Level 5, Level 6, Level 7, Level 8
Topics: Staccato, Shifting, Chromatic, Pizzicato, Left Hand Pizzicato
[wcm_restrict]
Click here to download it!
[/wcm_restrict] [wcm_nonmember]
Join ViolinSchool today for instant access!
This download is for ViolinSchool members only! Click here to become a Member of ViolinSchool and get instant access to all library downloads!
[/wcm_nonmember]
---