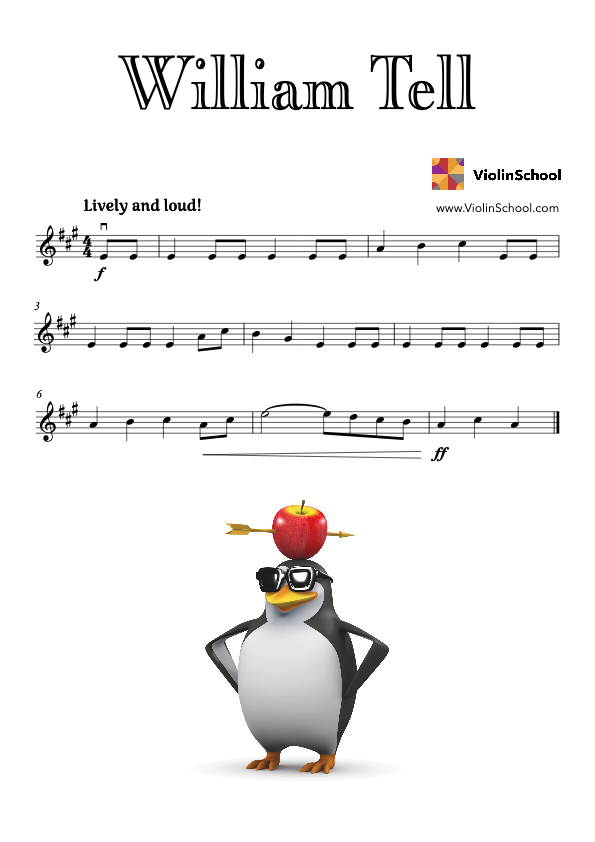 Title: William Tell
Description: Legendary marksman William Tell shot an arrow through an apple on his son's head to prove his accuracy! Can you reach the same level of precision?
Level: Level 1
Topics: 1st to 3rd Fingers
[wcm_restrict]
Click here to download it!
q-Pcc
[/wcm_restrict] [wcm_nonmember]
Join ViolinSchool today for instant access!
This download is for ViolinSchool members only! Click here to become a Member of ViolinSchool and get instant access to all library downloads!
[/wcm_nonmember]
---