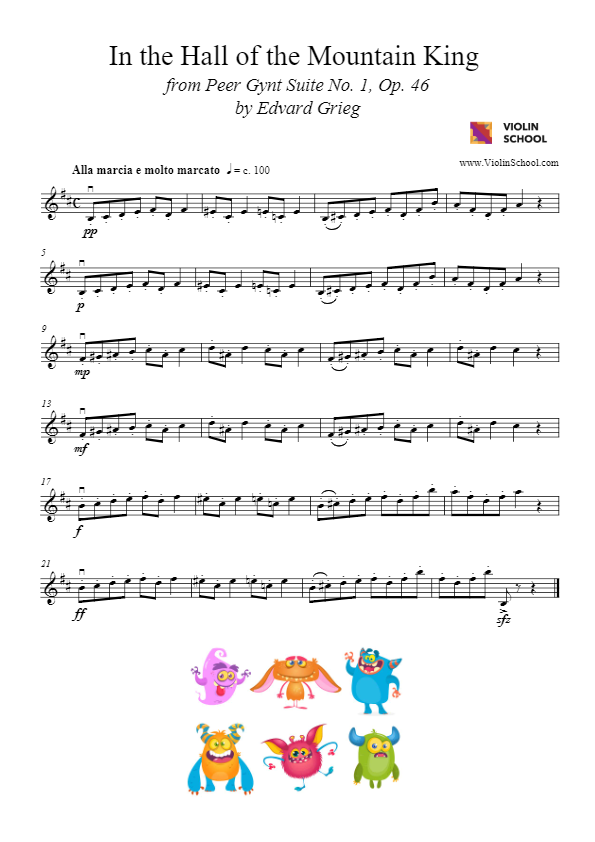 Title: In the Hall of the Mountain King
Description: This iconic piece of music is a soundtrack for trolls, gnomes and goblins! From the spiky beginning to the final explosive fortissimo, there is drama in every note!
Level: Level 3
Topics: Staccato, Chromatic Movement
[wcm_restrict]
Click here to download it!
rG9Vc
[/wcm_restrict] [wcm_nonmember]
Join ViolinSchool today for instant access!
This download is for ViolinSchool members only! Click here to become a Member of ViolinSchool and get instant access to all library downloads!
[/wcm_nonmember]
---