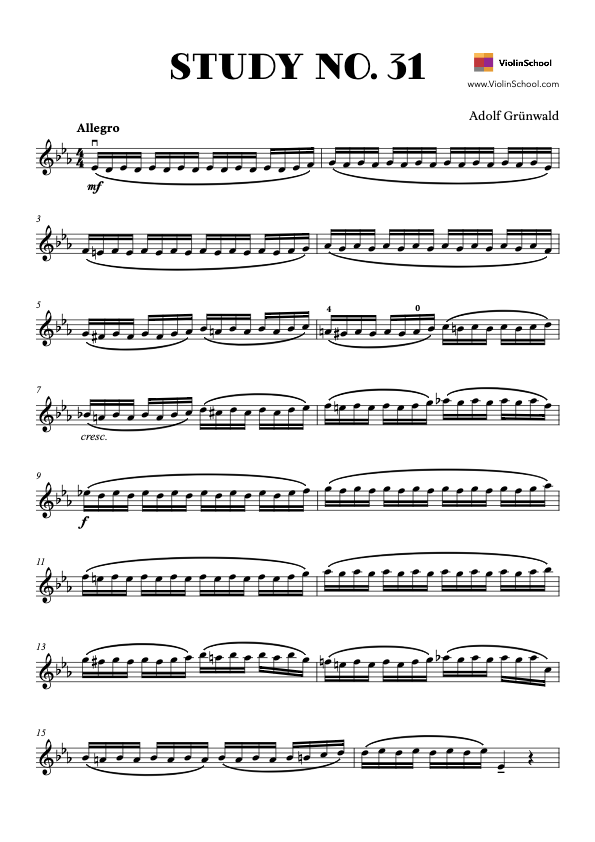 Title: Study No. 31 - Grünwald
Description: Adolf Grünwald's Study No. 31 is a scale workout and a half in Eb major. There are lots of accidentals so make sure you know if you are whole stepping or half stepping!
Level: Level 5, Level 6, Level 7, Level 8
Topics: Scales, Passagework
[wcm_restrict]
Click here to download it!
[/wcm_restrict] [wcm_nonmember]
Join ViolinSchool today for instant access!
This download is for ViolinSchool members only! Click here to become a Member of ViolinSchool and get instant access to all library downloads!
[/wcm_nonmember]
---