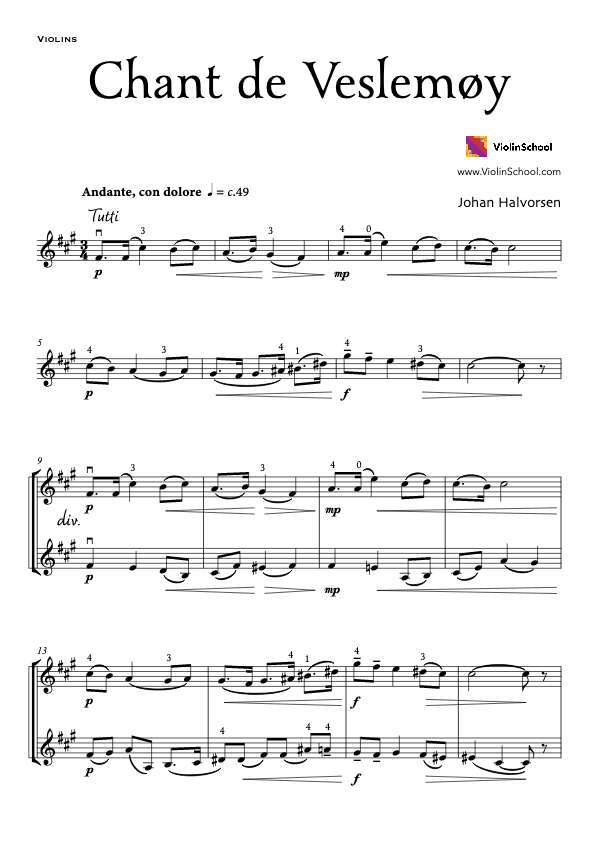 Title: Chant de Veslemøy
Description: The Song of Veslemøy, from Halvorsen's Suite Mosaique, is a gorgeous folk song. It's yearning, heart-warming tune will keep you warm on a chilly Norwegian evening!
Level: Level 4, Level 5, Level 6
Topics: Shifting, Positions, Chromatic, Accidentals
[wcm_restrict]
Click here to download it!
lYWMc
[/wcm_restrict] [wcm_nonmember]
Join ViolinSchool today for instant access!
This download is for ViolinSchool members only! Click here to become a Member of ViolinSchool and get instant access to all library downloads!
[/wcm_nonmember]
---