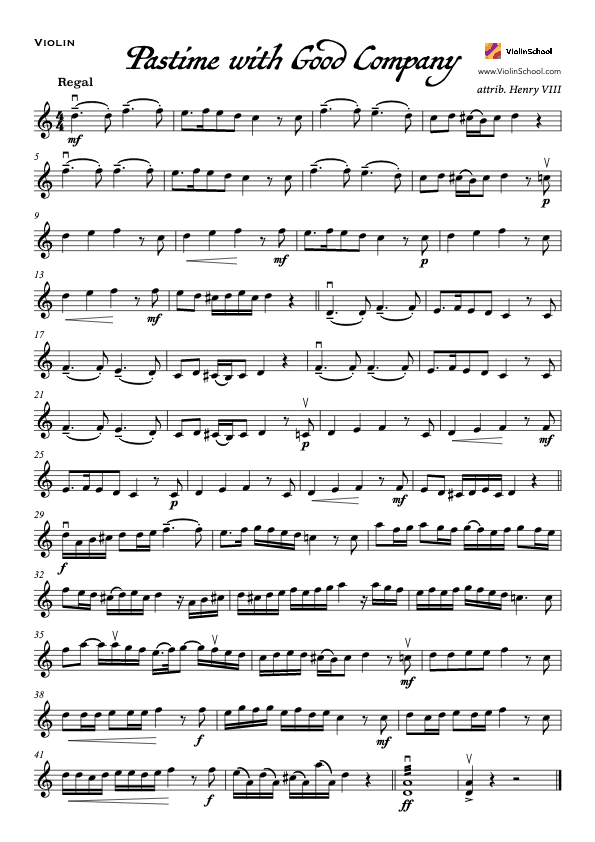 Title: Pastime with Good Company
Description: Hmm … not sure Henry VIII would provide good company to pass the time with, but he certainly knew how to write a good tune! Great rhythms, too … enjoy!
Level: Level 4, Level 5, Level 6
Topics: Hooked Bowing
[wcm_restrict]
Click here to download it!
Zp-Mc
[/wcm_restrict] [wcm_nonmember]
Join ViolinSchool today for instant access!
This download is for ViolinSchool members only! Click here to become a Member of ViolinSchool and get instant access to all library downloads!
[/wcm_nonmember]
---