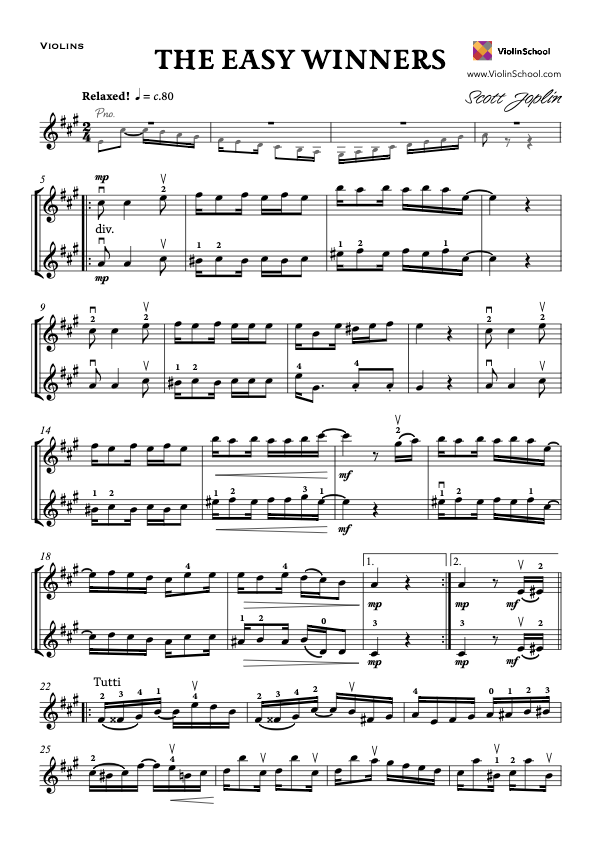 Title: The Easy Winners
Description: The Easy Winners is one of Scott Joplin's most popular piano rags. The title refers to athletes who can win a sporting event with no trouble at all! Easy-peasy!
Level: Level 5, Level 6, Level 7, Level 8
Topics: Syncopation, Shifting, Half Position, Accidentals
[wcm_restrict]
Click here to download it!
[/wcm_restrict] [wcm_nonmember]
Join ViolinSchool today for instant access!
This download is for ViolinSchool members only! Click here to become a Member of ViolinSchool and get instant access to all library downloads!
[/wcm_nonmember]
---