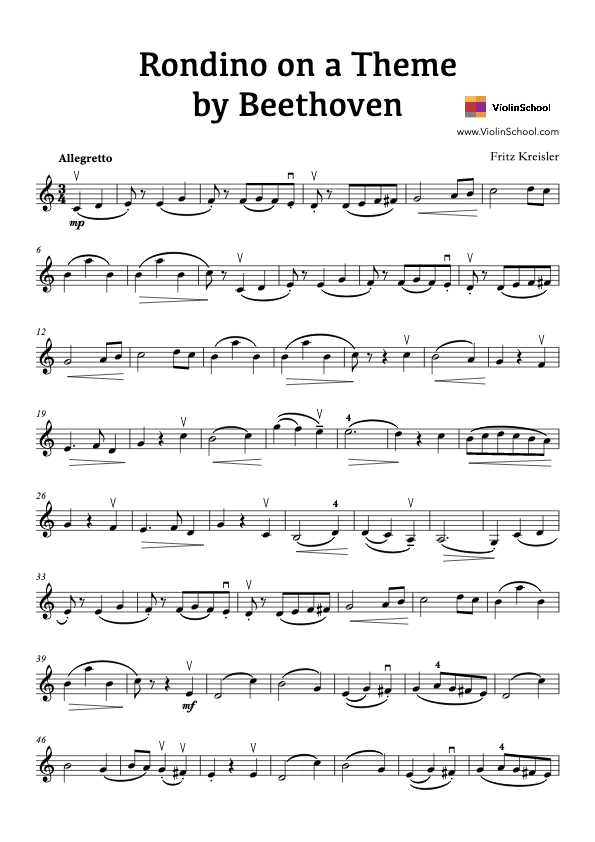 Title: Rondino on a Theme by Beethoven
Description: This lovely 'Rondino' is based on an unused tune by Beethoven, from the rejected final movement of his wind octet. Not good for Beethoven, but good enough for Kreisler!
Level: Level 3, Level 4
Topics: 
[wcm_restrict]
Click here to download it!
lfJ4c
[/wcm_restrict] [wcm_nonmember]
Join ViolinSchool today for instant access!
This download is for ViolinSchool members only! Click here to become a Member of ViolinSchool and get instant access to all library downloads!
[/wcm_nonmember]
---