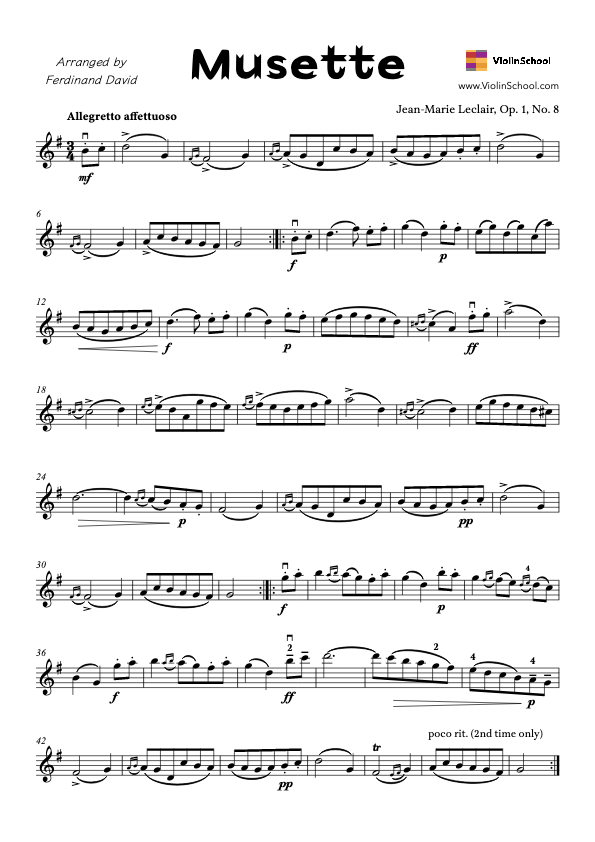 Title: Musette - Leclair
Description: The Musette from Leclair's eighth sonata is named after a small French bagpipe and features lots of melodic ornamentation and a riotous drone bass!
Level: Level 4
Topics: Grace Notes
[wcm_restrict]
Click here to download it!
KP84c
[/wcm_restrict] [wcm_nonmember]
Join ViolinSchool today for instant access!
This download is for ViolinSchool members only! Click here to become a Member of ViolinSchool and get instant access to all library downloads!
[/wcm_nonmember]
---