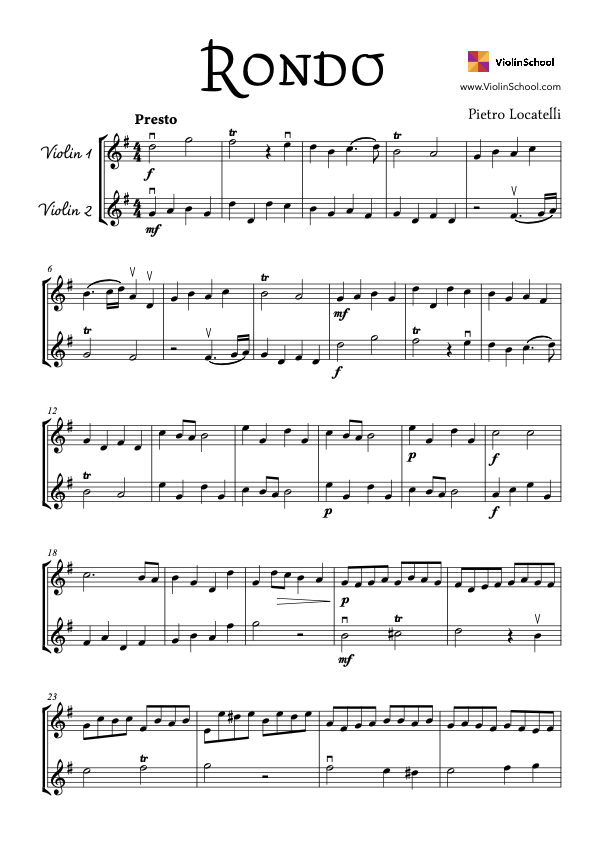 Title: Locatelli - Rondo for two violins
Description: A rondo is a piece that repeats the main tune again and again and again! Locatelli cleverly shares out the repetitions between the parts in this quick, quicksilver duo.
Level: Level 4, Level 5, Level 6
Topics: Trills, String Crossing, Passagework
[wcm_restrict]
Click here to download it!
y5VDc
[/wcm_restrict] [wcm_nonmember]
Join ViolinSchool today for instant access!
This download is for ViolinSchool members only! Click here to become a Member of ViolinSchool and get instant access to all library downloads!
[/wcm_nonmember]
---