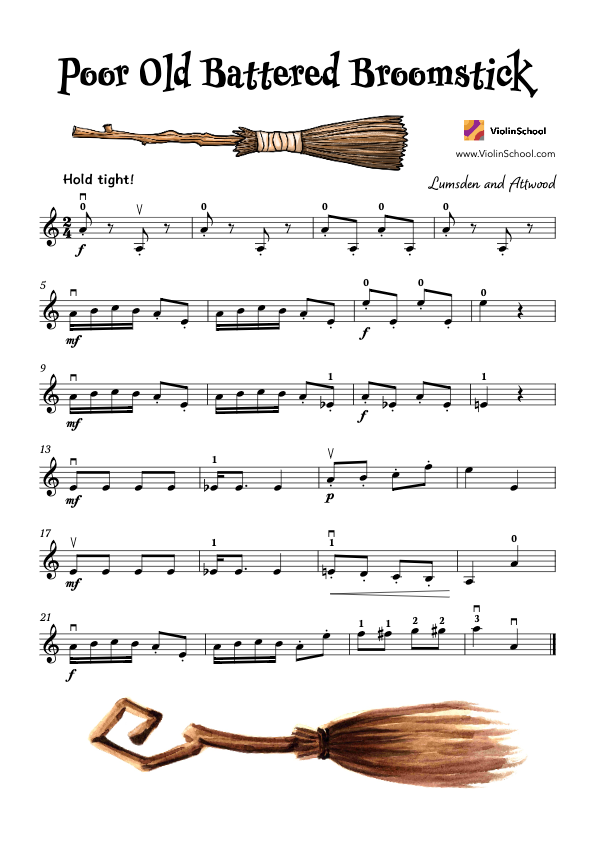 Title: Poor Old Battered Broomstick
Description: Make the poor old battered broomstick jump across the sky … play with short bow strokes, big string crossing jumps, and eerie chromatic notes!
Level: Level 3, Level 4
Topics: Chromatic, Staccato, String Crossing
[wcm_restrict]
Click here to download it!
[/wcm_restrict] [wcm_nonmember]
Join ViolinSchool today for instant access!
This download is for ViolinSchool members only! Click here to become a Member of ViolinSchool and get instant access to all library downloads!
[/wcm_nonmember]
---