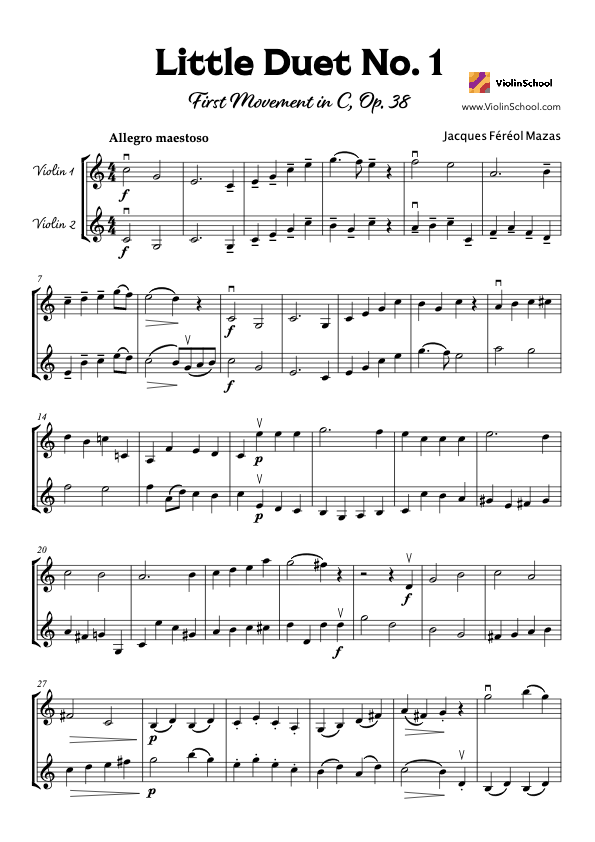 Title: Mazas - Little Duet No. 1
Description: Time for a little duet? This piece is triumphant and march-like, but also tender and cheeky. You'll need a variety of bow strokes to bring out the contrasting moods!
Level: Level 2
Topics: 
[wcm_restrict]
Click here to download it!
dRmfc
[/wcm_restrict] [wcm_nonmember]
Join ViolinSchool today for instant access!
This download is for ViolinSchool members only! Click here to become a Member of ViolinSchool and get instant access to all library downloads!
[/wcm_nonmember]
---