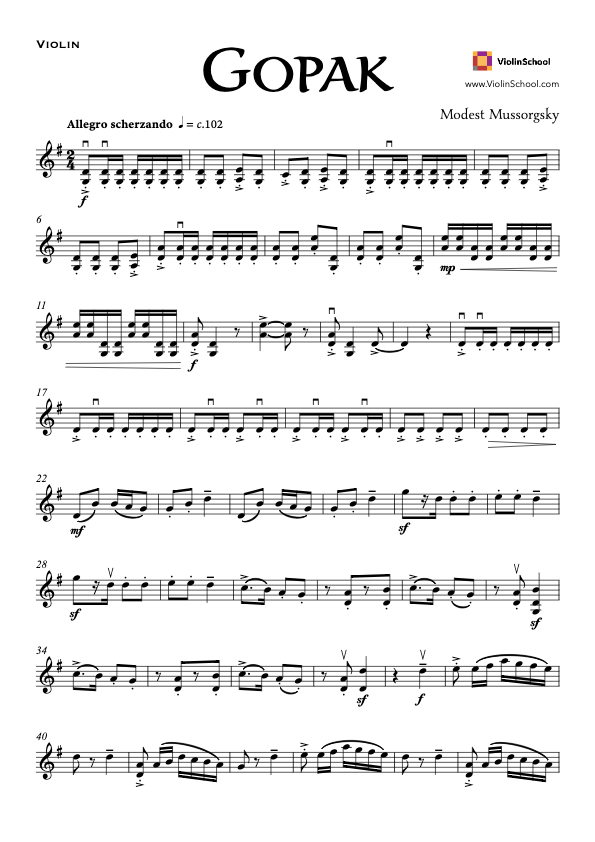 Title: Gopak
Description: This rambunctious Gopak - a spectacular, high-leaping Ukrainian dance - is from Modest Mussorgsky's comic opera The Fair at Sorochyntsi, composed between 1874 and 1880.
Level: Level 5, Level 6, Level 7, Level 8
Topics: Double Stopping, Staccato, Spiccato, Retakes, String Crossing
[wcm_restrict]
Click here to download it!
[/wcm_restrict] [wcm_nonmember]
Join ViolinSchool today for instant access!
This download is for ViolinSchool members only! Click here to become a Member of ViolinSchool and get instant access to all library downloads!
[/wcm_nonmember]
---