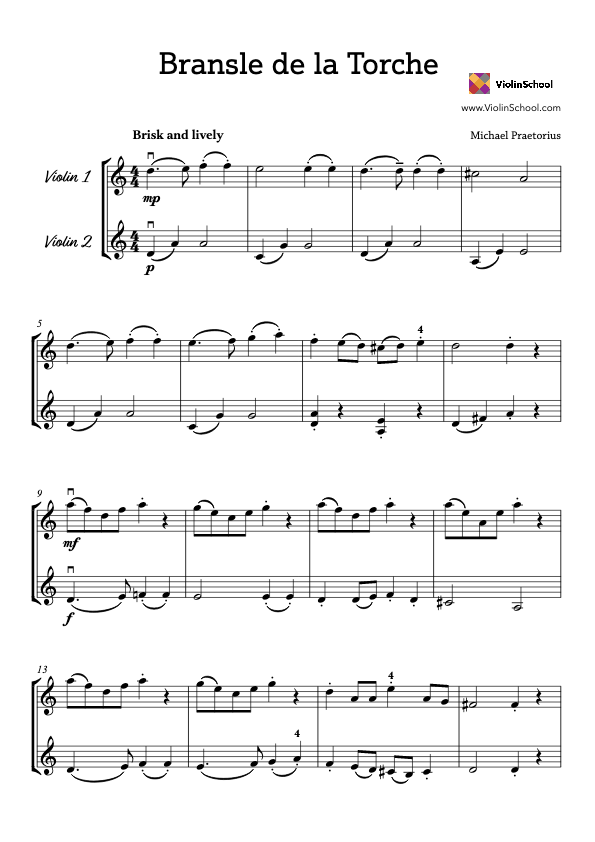 Title: Bransle de la Torche
Description: A 'Bransle' is a type of Renaissance dance popular in the early 16th century … lots of dancers, in a line or circle, usually holding hands, having a merry old time!
Level: Level 2, Level 3
Topics: Staccato Slurs
[wcm_restrict]
Click here to download it!
rcPDc
[/wcm_restrict] [wcm_nonmember]
Join ViolinSchool today for instant access!
This download is for ViolinSchool members only! Click here to become a Member of ViolinSchool and get instant access to all library downloads!
[/wcm_nonmember]
---