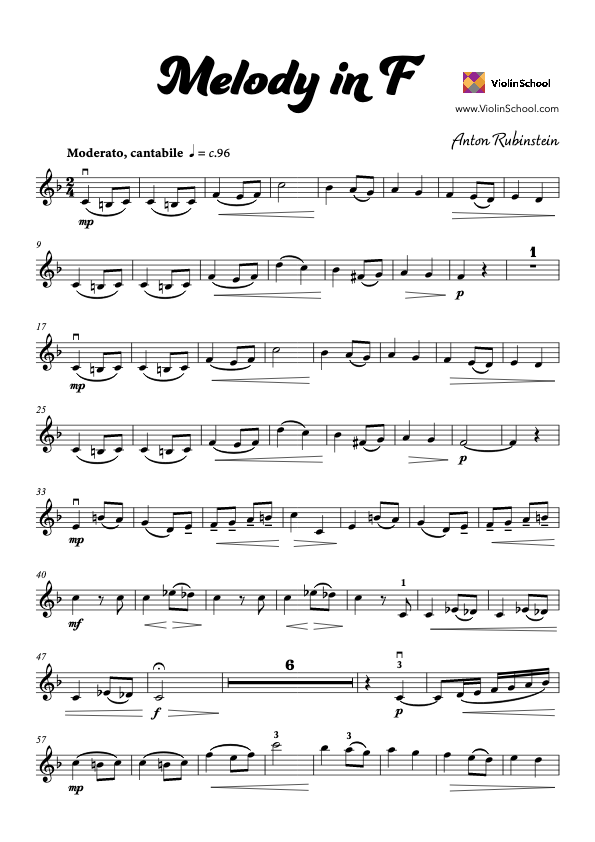 Title: Melody in F
Description: Anton Rubinstein was a Russian pianist, composer, conductor and educator (Tchaikovsky's teacher!). He is best known for this delicious little sweetmeat, Melody in F.
Level: Level 4, Level 5, Level 6
Topics: Shifting, 3rd Position, 4th Position
[wcm_restrict]
Click here to download it!
M2fMc
[/wcm_restrict] [wcm_nonmember]
Join ViolinSchool today for instant access!
This download is for ViolinSchool members only! Click here to become a Member of ViolinSchool and get instant access to all library downloads!
[/wcm_nonmember]
---