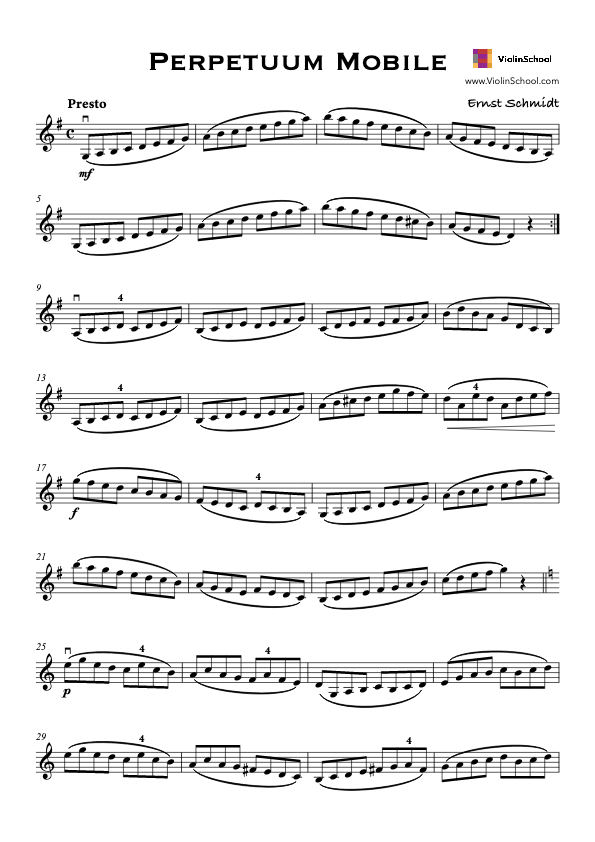 Title: Perpetuum Mobile - Schmidt
Description: Practise the perpetual motion of your fingers - lifting and dropping with speed, dexterity, evenness and accuracy! - in this chirpy Perpetuum Mobile by Ernst Schmidt.
Level: Level 3, Level 4, Level 5
Topics: Scales, Passagework
[wcm_restrict]
Click here to download it!
mNjMc
[/wcm_restrict] [wcm_nonmember]
Join ViolinSchool today for instant access!
This download is for ViolinSchool members only! Click here to become a Member of ViolinSchool and get instant access to all library downloads!
[/wcm_nonmember]
---