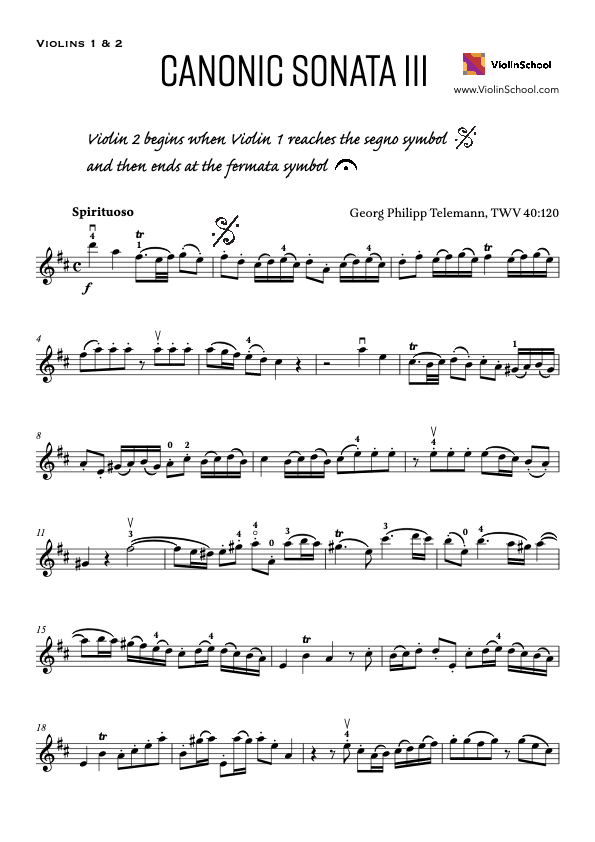 Title: Canonic Sonata III - Telemann
Description: Telemann's Canonic Sonatas are an absolute marvel. Both musicians play exactly the same thing, but one bar apart … and, amazingly, they still sound really nice!
Level: Level 5, Level 6, Level 7, Level 8
Topics: Staccato, Shifting, 3rd Position, Trills
[wcm_restrict]
Click here to download it!
NPPMc
[/wcm_restrict] [wcm_nonmember]
Join ViolinSchool today for instant access!
This download is for ViolinSchool members only! Click here to become a Member of ViolinSchool and get instant access to all library downloads!
[/wcm_nonmember]
---