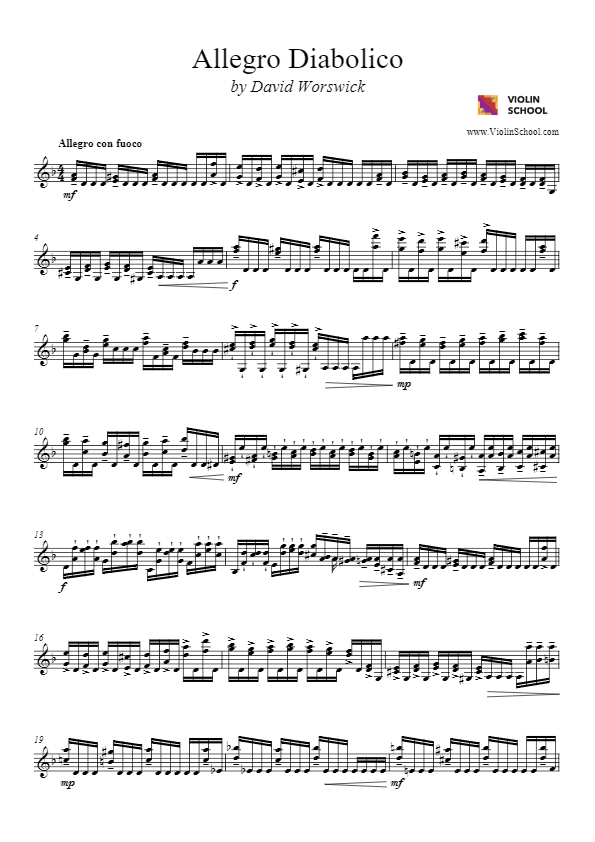 Title: Allegro Diabolico
Description: Allegro Diabolico is a highly virtuosic study by David Worswick, featuring some devilishly difficult double-stops and rapid string crossings. Not for the faint-hearted!
Level: 
Topics: 
Join ViolinSchool today for instant access!
This download is for ViolinSchool members only! Click here to become a Member of ViolinSchool and get instant access to all library downloads!

---